Ladies, we all go through t it. Three out of those five uncomfortable days in the month. The pain feels like our abdomen is being sawed in half. We all hate our cramps.We try to take enough painkillers to numb the area, but no, cramps will stay being cramps. Painful, uncomfortable and downright annoying.
Have you ever thought that your diet could possibly be one of the reasons your cramps hurt so bad? Studies have shown that not eating healthily or enough vegetables and fruits which cause our stomachs to bloat and leads to abdominal discomfort, also plays a part in our cramps being so severe. Luckily there is a solution. Those horrible cramps can be reduced or averted by eating certain foods. Here are 7 foods that help with cramps:
1. Dark Chocolate: When us ladies are on our periods, we tend to crave chocolate or some other sweet savouries. But since candies tend to worsen our flow thus making our cramps worse, the best option is to go for dark chocolate. Dark chocolate aside being a healthier option, it relaxes the muscles and keeps away the pesky pains.
2. Salmon: This fish is full of Omega-3 and Vitamin D, all which help fight off PMS symptoms. It also has anti-inflammatory effects and prevents bloating. Try to eat it a week before your period and your pains will not break you.
3. Bananas: Bananas help prevent bloating and ease cramps. You should eat enough of them before or during your period. They are rich in potassium which stops you from retaining water and eases bloating.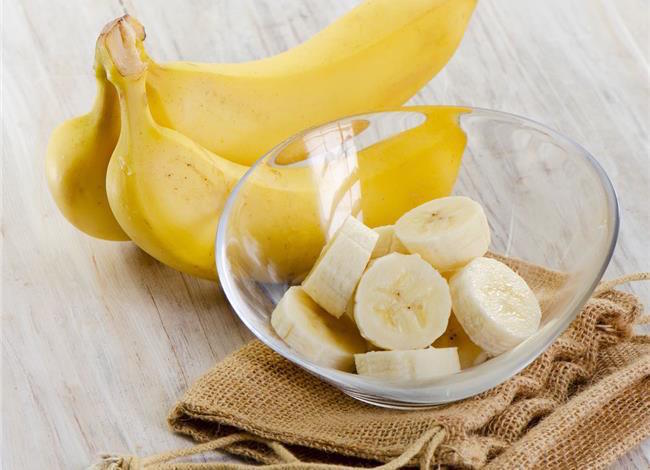 READ ALSO: 5 awesome benefits of Sobolo that you didn't know
4. Tea: Specifically green, is relaxing and helps to reduce your cramps. A hot cup of green tea calms your stomach and relaxes your muscles which will lead to your pain alleviation.
5. Pineapple: This delicious fruit is known to relax your muscles which in turn reduces your cramps. You can eat it plain, juice it or get fancy and grill it!
6. Green leafy vegetables: Spinach and other leafy vegetables are high in calcium and help alleviate cramps. Try to incorporate them into your diet before or during your period.
7. Low-fat Yoghurt: No, we don't mean Fanyogo. There are healthy, cheap yoghurt options available in shops all around. Low-fat yoghurt is rich in calcium which helps reduce the symptoms of PMS including bloating and cramps.
Have you tried any of these foods? Let us know in our comments section below or send us an email at info@yen.com.gh.
Source: Yen.com.gh