Meet a 85-year-old man who has become a father for the 15th time with a pair of newborn twin boys in the city of Van, Turkey.
Please, scroll down to see beautiful twins and their happy father!
Abdullah Sevinc, who works as a framer, married his 46-year-old second wife Hanifa Abdullah Mihrinaz ten years ago. Since then they  had 5 children together, including two boys, one girl and now welcome to their big family newborn twins. Besides, the old man has 10 boys and girls from his previous marriage with the first wife who passed away about 15 years ago.
Read also Dumelo campaigns for Mahama in Volta Region
When asked about his health and plans for the future Sevinc said: "By God's will, I did not expect twins. I am old but I have my health. I'm a little ashamed, but there's nothing I can do. After this I will not consider another child. Fifteen is enough for me."
Read also Mind the way you comment about NPP - Nana Addo warns Mahama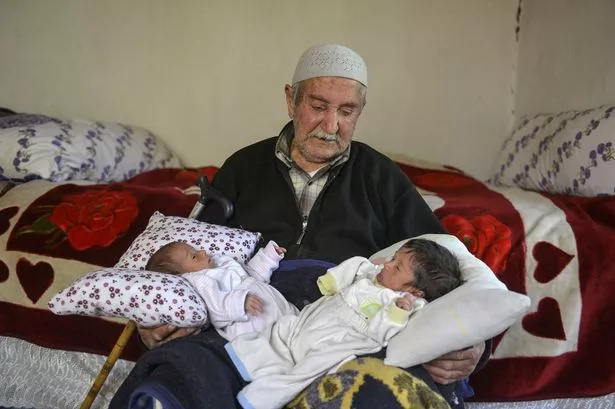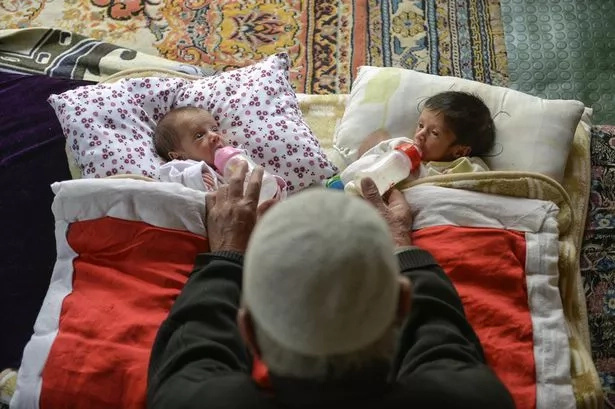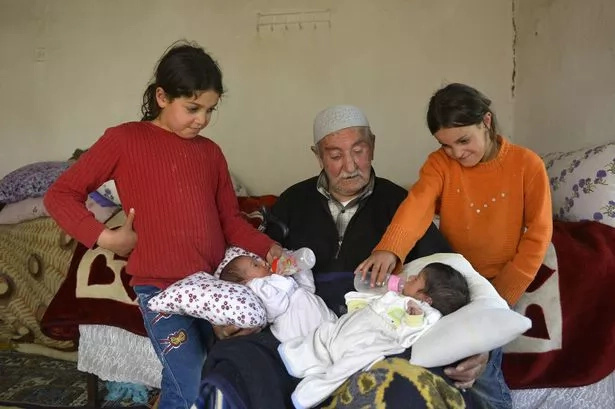 Source: Yen.com.gh