Anguish has gripped the world as Donald Trump- America's scare, took an early lead over Hilary Clinton in the race to White House.
READ ALSO: Reverend Kiuna caught up in a major scandal, wife reportedly flies to South Africa
With the reality sinking in that Trump might actually clinch the win, Clinton's supporters are besides themselves in anguish.

The mood at Clinton's camp bordered on pensive and sadness.
Even Kenyans have expressed their angst, that, the candidate who is anti-Obama might actually be the next president.
READ ALSO: Meet Susan Mboya, Governor Kidero's wife who is richer than him
The popular vote and the Electoral College vote have both put Trump on the lead though the figures keep changing as more votes are tallied.
READ ALSO: Ruto to fly to South Africa for specialized treatment
Trump now requires only 6 more electoral votes and he will be the next American president.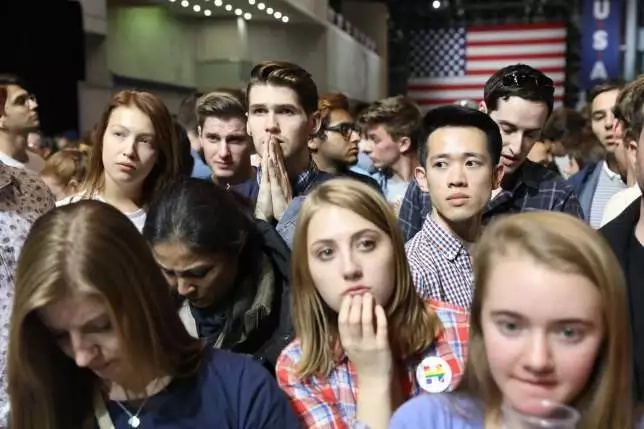 Donald Trump has won 288 electoral votes out of the required 270.
Hillary Clinton has already phoned Donald Trump and conceded defeat on Trump's win.
Trump won in the traditional battleground states including states expected to have been in Clinton's favour.
Cover Image: reuters
Source: Yen.com.gh