- 2016 US presidential candidate, Hillary Clinton was found hiking at forested park in New York after her defeat to Republican Donald Trump
2016 Democratic Party presidential candidate Hillary Clinton, after her election heartbreak was found hiking at a forested park in New York.
READ ALSO: Ghana shows top interest in US elections
The jovial looking Clinton, was found with her husband Bill, walking their dogs at the popular park.
The park is situated close to the home of the Clinton's.
The photo of Hillary hiking at the park was posted by Margot Gerster on Facebook and instantly went viral.
"She hugged me and thanked me and we exchanged some sweet pleasantries and then I let them continue their walk," Gerster posted on Facebook.
READ ALSO: 6 major things that could happen to Ghana and Africa if Hillary Clinton wins
Below is the photo of Hillary enjoying a hike after the election disappointment.
The photo was taken by her husband Bill Clinton.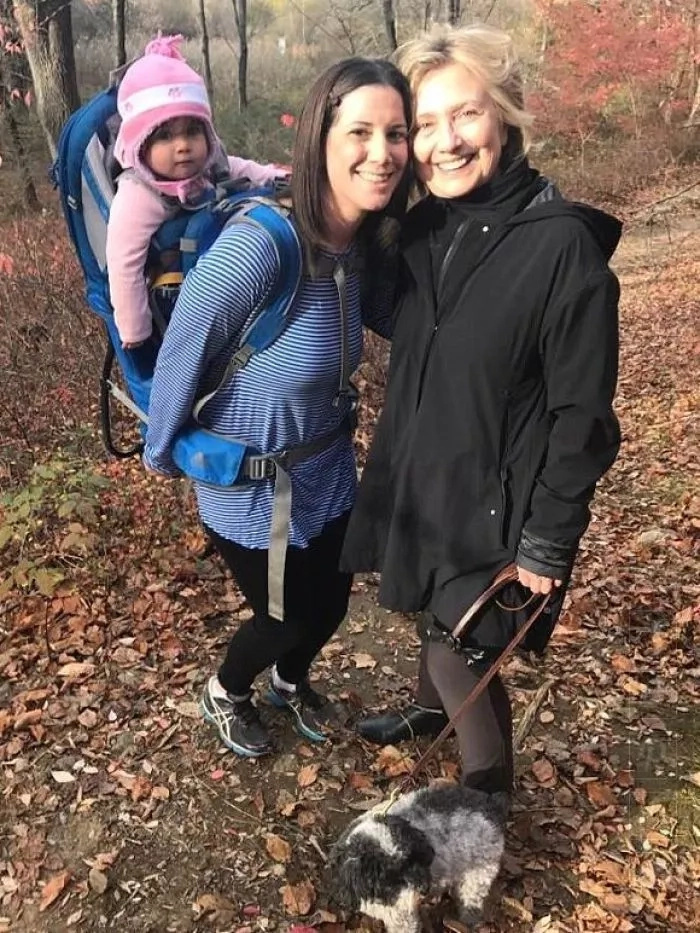 Hillary, lost the closely contested US election on Wednesday, November 11, to controversial businessman Donald Trump.
Hillary had won the popular vote by nearly a million votes, but lost the electoral college vote to the Republican candidate.
Watch a video of Clinton giving her concession speech.
Source: Yen.com.gh