- A dead antelope effortlessly fought back a deadly python inside South Africa's Kruger Park
- The python got itself caught on the antelope's horn injuring itself in the process
- The snake was gouged through its throat by the dead animal's horns as it tried to devour it
A video shot at South Africa's Kruger Park and posted to YouTube on Tuesday, showed a huge python being gorged by a dead antelope's horn.
In an attempt to devour the dead antelope, it got it throat caught on the antelope's horn getting injured in the process.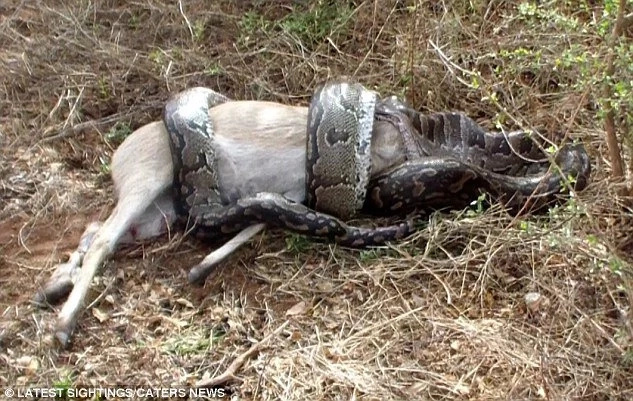 The footage shows the distressed python trying to free itself from the antelope's horns while coiled around it.
READ ALSO: When passengers of the plane looked up and saw this, they ran for their dear lives!
The video was shot by a tourist at the park who caught the whole tussle on camera.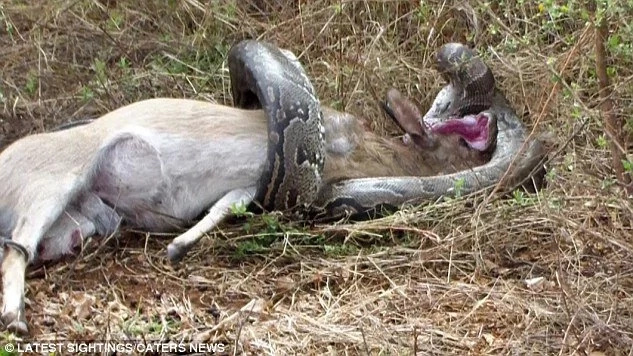 The python coils itself around the dead animal before making the deadly attempt to devour the animal.
Few minutes later the attempt turns deadly when the antelope's snake is seen sticking out of the python's body with the snake in visible pain.
READ ALSO: Giant Snake DROPS From Ceiling Tiles In Packed Restaurant
It is unclear whether the snake killed the antelope before trying to swallow it whole.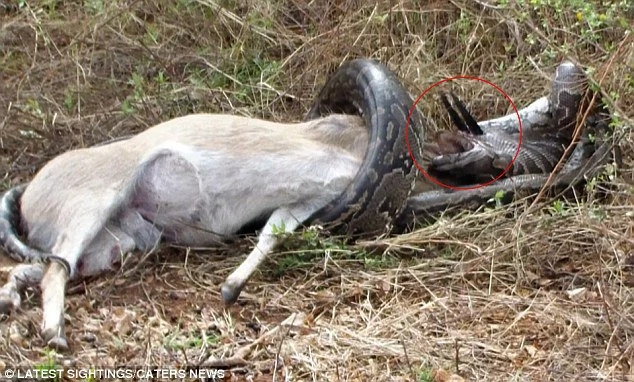 The python eventually is seen freeing itself from the horn and slithers away from the scene after the painful struggle as reported by Daily Mail.
READ ALSO: Man marries snake after girlfriend passed away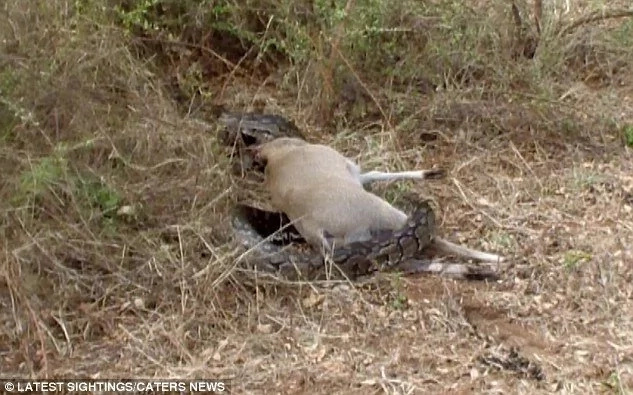 Pythons are known to be non-venomous but usually kill its prey by constriction.
The snake restrains their prey coils around it tightening its grip eventually causing death by asphyxiation.
Subscribe to watch new videos
Source: Yen.com.gh