Relationships are tricky. While some are genuine, others are built on pure lies and increased lust because of the physical features of an individual.
Men are known to pursue what they see and get impressed with. The first impression that a woman gives a man physically determines what this man wants from the lady.
Ladies are known to be attracted by characters in men. Sometimes the physical appearance of a brother. They are at times tempted to break tradition by pursuing the man of their choice probably because this guy is hesitant to pull the trigger.
READ ALSO: Ghanaian celebrities accused of various sexual offences
But this, in most cases, leads to problems. They say a man must make the pursuit if at all you want to be in a good long-lasting relationship.
But this, again, does not mean that lies will not be traded between the lovebirds. And the most traded lies in relationships today come when the two are in bed, sharing the cake. Men and women, in almost equal measure, will tell you one or two things about sex that are pure lies.
READ ALSO: Meet the HOTTEST female politician in the world
Well, today we look at 10 lies that men trade about sex when they want it from their partners.
1. I'm generous between the sheets
A man will always try to convince a woman how understanding they are when having sex. He will tell you he is too considerate not to hurt, his game is on top of the world and that is why he tops the charts (read Bro Ocholla's famous Whatsapp message) and of course he will tell he means good for you. In short, he will always try to take the persuasive tact to win your heart to open the cookie jar for him.
2. I have not slept with many ladies
No man will ever tell you he slept with Gloria, Julian, Laura, Lora, Rachel, Mercy, Rita, Natasha and/or Chelsea. Instead, he will make it clear that he only dated Rita but they broke up after realizing she was a cheat. After all you wouldn't want to hear all those ladies being mentioned.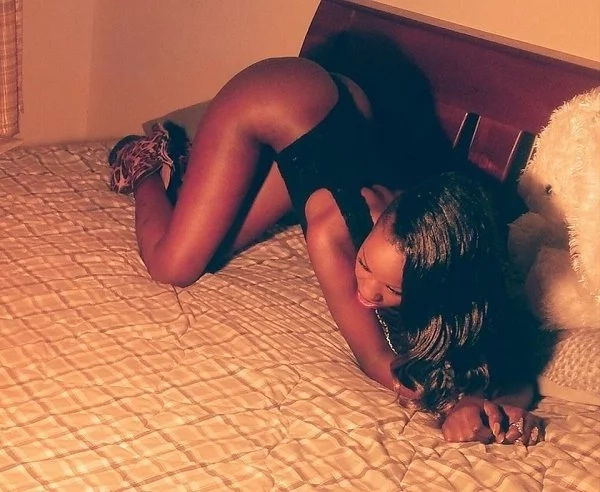 READ ALSO: 6 insanely FUNNY things Ghanaian men say for raw SEX
3. My ex cheated on me
If you expect Albert to tell you that he was dumped by Gloria because he was found cheating you are in for a rude shock. It is like planting salt and expecting to harvest when the season is ripe. Very few men admit that they were dumped because they were found cheating. Otherwise, majority of them almost always accuse their ex-girlfriends of being unfaithful and promiscuous. A man must defend his territories well if he wants to harvest enough honey.
4. I am allergic to condoms
Everything kept constant, most men prefer it raw. In fact, almost every man likes it raw. This is debatable though. An honest brother will tell you that it sucks big when you buy a sweet and try to eat it and its wrapping. For those who don't mind about getting STDs, HIV and impregnating ladies carelessly they will always lie that they are allergic to protection. Few men are genuine on this.
5. This has never happened to me before
It is a common phrase a man uses in two different occasions. It could be when something embarrassing has happened to him or when he wants to lie to you that you are the first person to take him to Bro Ocholla's famous cloud nine. Men always try to defend themselves when they realize they have not lived up to a woman's expectations in bed. They will defend themselves by arguing that it is the first time the embarrassment is befalling them. They will also say this when they want to make you feel important even though they know you aren't that important.
READ ALSO: 10 details of women's look that men don't like
6. I don't just hit it and quit it
A man will tell you that he is here to stay. He will always fantasize how he will be with you forever. This, however, happens before he tastes the forbidden fruit. Once he does, he realizes it was just lust. His affection wanes gradually. Then you realize he never meant what he said. And this is how all men become dogs in the eyes of ladies.
7. I usually last much longer
This is a defensive tact of a man who has failed to satisfy a woman's sexual desires in bed. They will want to say that something wrong has happened and that is why they cannot find their mojo at the moment.
8. I don't even like blowjobs
Very few men admit that they love and enjoy blowjobs. Majority of them will deny outright that they are not fans of the sexual act. But ask yourself, why is he even discussing it in the first place? He definitely wants you to do it. In most cases, it is ladies who dismiss blowjobs genuinely. Most men enjoy them but want to look like saints when they are pursuing a new catch.
9. I love you
This is arguably the biggest lie men tell women in bed. You will realize that everybody loves everything when they are about to cum. A man will tell a woman how they love them even when he is pretty sure he does not mean what he says.
READ ALSO: African women HATE dating men in these 5 professions
10. I'm not a virgin
This could be true but when out of the blues you start narrating to a woman how you are not a virgin even before she has asked you this know you are a big liar. Resorting to self defense before you are called to is a sign that you are a liar and you don't mean good for this lady.
Why do men lie about sex?
Subscribe to watch new videos
Source: Yen.com.gh