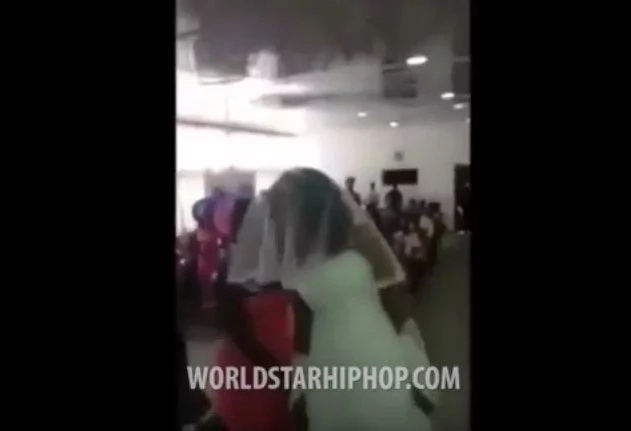 - A man's mistress barged into his wedding ceremony wearing the exact same dress as the bride
- The wedding guests were shocked and the groom was flustered by what his mistress' actions
- The scorned woman grabbed the microphone and began lecturing the guests about her lover's unfaithfulness and stating that he should pick between them then and there
This video captures the moment a man's mistress appeared at his wedding ceremony wearing the exact same dress as the bride!
Reports indicate that the wedding took place in Ghana.
Guests were shocked when the woman burst into the room where the ceremony was being held wearing matching dress, gloves and veil as the bride.
The groom seems to be the most shocked as he stands with his mouth hanging open. The mistress goes for the microphone and tries to explain to all the guests about the husband and his cheating.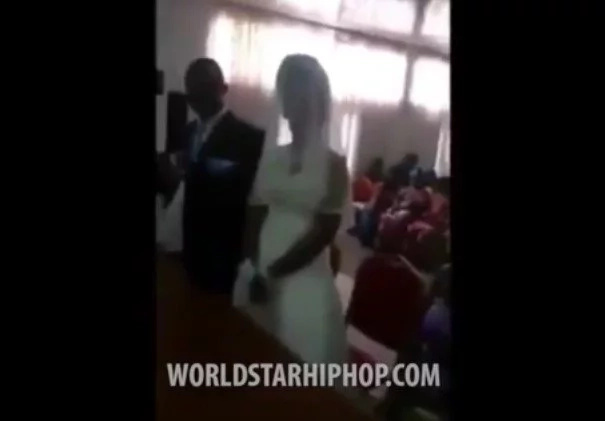 The best man and best woman are trying to usher the enraged mistress away but the woman is adamant in sending her message across.
It isn't exactly clear what she is saying but probably ordering the unfaithful man to choose between the bride and her.
By this point all the wedding guests are starting to make a bit of an uproar and are genuinely surprised by what is going on in what began as a seemingly normal wedding ceremony.
The ceremony host makes a joke making all the guests laugh at the end making a tough situation humorous.
Despite that reports state that a fight later broke out during the wedding, however there is no evidence to prove this.
Subscribe to watch new videos
Source: Yen.com.gh