- 8Booth has done it again
- This thrill-seeking youtuber jumped from the rooftop of a hotel into the swimming pool way below
- Warning! This video is not for people who suffer from vertigo!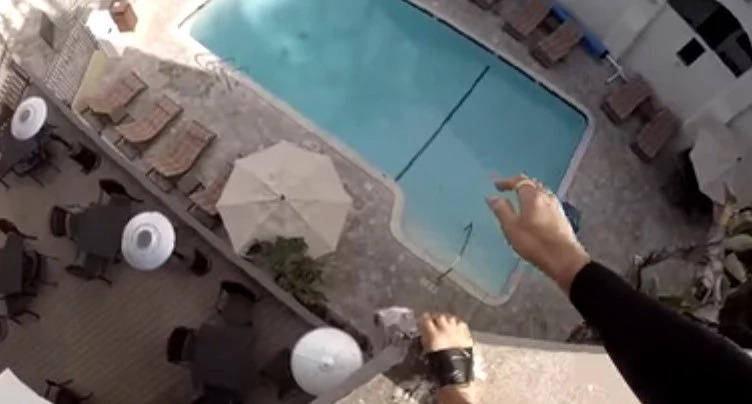 This video shows the terrifying moment a thrill seeker crazy guy jumps from the rooftop of a Mexican hotel, into the swimming pool about six stories down.
The man has posted several other similar daring jumps on his YouTube and Instagram accounts, which are called 8Booth. This video, called Pool Drop 5, captures the daredevil going up the stairs and then, with his GoPro camera attached somewhere around his head, assessing the vertigo of the downward view.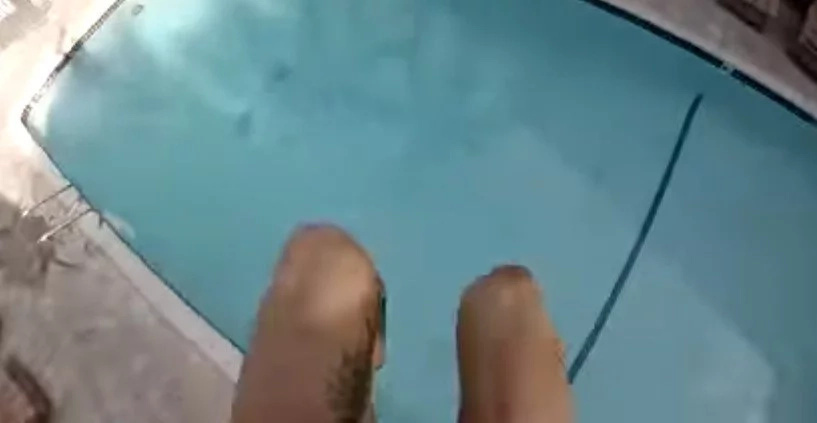 The pool is seen empty, as well as all the surrounding area. The man does not think it much, he just glances over, checks the site, and then… jumps. And the pool was not even directly beneath him!
Subscribe to watch new videos
Source: Yen.com.gh