A young walked around the busy streets of Hong Kong naked from her waist down and no one bat an eyelid!
Scroll down for photos and video!
In an unusual experiment of body-paint artist Sandra Bakker, a blonde model took of her pants and had a pair of skinny jeans with pockets painted on her bare legs.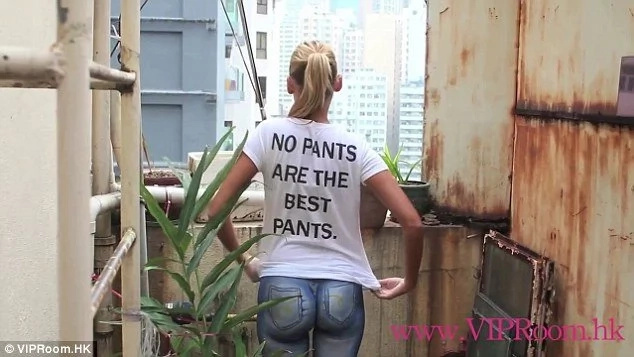 To test the public she headed straight to the city's centre, where she was walking through crowds of people, shopped in malls, rode escalators and even stepped on to a packed train.
READ ALSO: Prostitute kicked out naked by client's wife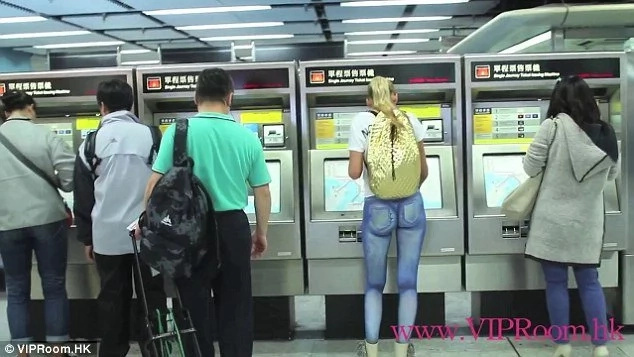 But the jeans seems to be too realistic for anyone to notice the beautiful pants-less girl right in front of them.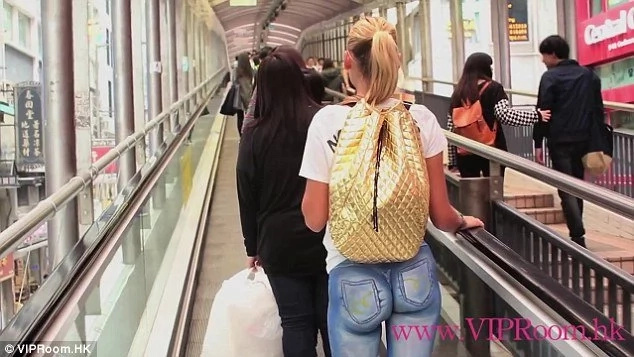 The video ends with the woman taking off her backpack to reveal the words on her t-shirt: "No pants are the best pants".
And only after the slogan became visible people stopped to take a closer look at the model's 'jeans', some of them asked for a photo with the half-naked model.
READ ALSO:  Ready to visit a naked restaurant? Be young and fit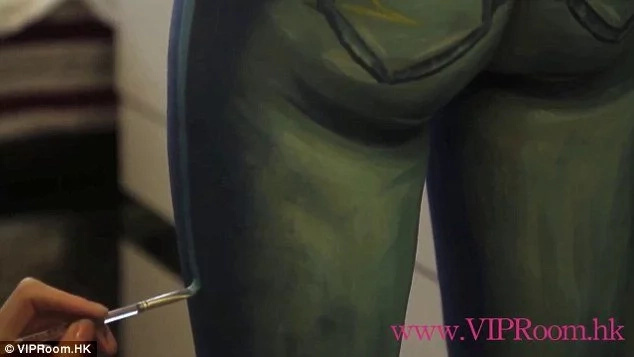 The video was uploaded to YouTube last year but has recently resurfaced online after being shared on social media. It has now more than 300,000 views.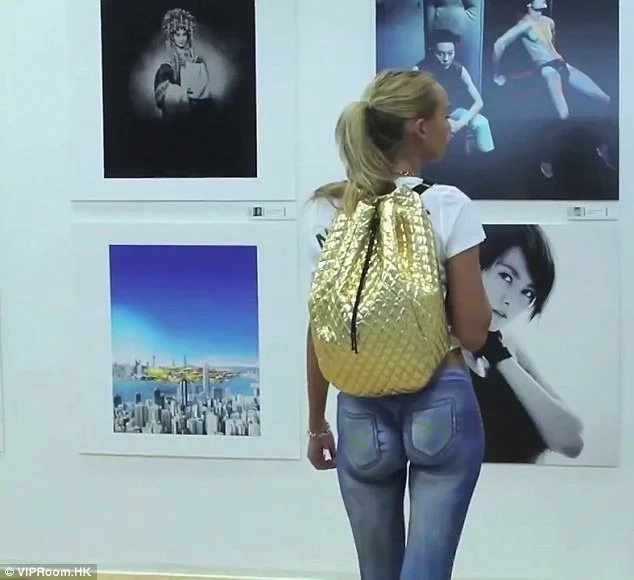 Watch video below:
Source: Yen.com.gh