Anias and Jadon McDonald finally can see each other after being separated
The 14-month-old boys were conjoined at the head
The surgery to separate them lasted 27 hours
The surgery that gave Anias and Jadon McDonald a fresh chance to have a normal life was led by Dr. James Goodrich, considered the leading expert on what's known as craniopagus surgery.
In the first pictures released after their separation, the toddlers stared at each in the recovery room of Montefiore Medical Center in the Bronx.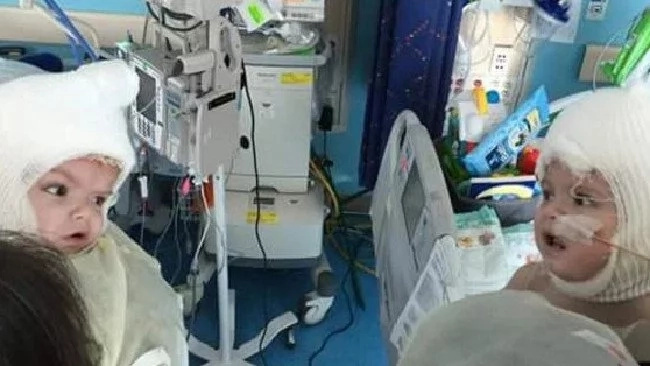 Anias and Jadon´s father, Christian McDonald, said to Jadon "you sure are handsome. Look at you. You look like a perfect little boy" after the 27-hour operation.
The twin's mom wrote on her Facebook "For over 13 months, I've dreamed of this moment"… "I looked down at Jadon's angelic face and saw him in a way I'd never seen him before."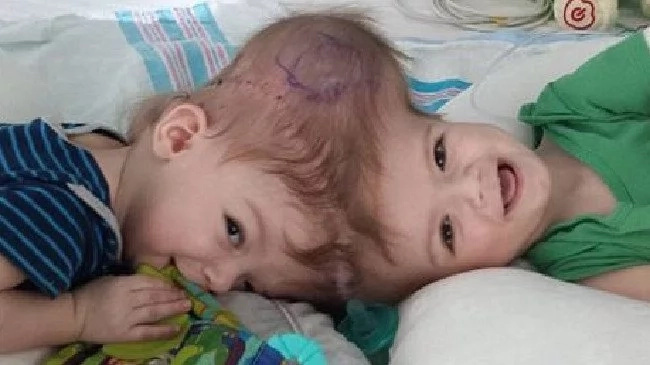 The family had to make a long journey to finally see the boys separated. Nicole and Christian had to make a painful decision, opting for the procedure even though it carried major risks, including the possibility of death or long-term brain damage for one or both boys. But not to operate also carried risks: 80% of twins joined at the head die of medical complications by age 2 if not separated, studies show.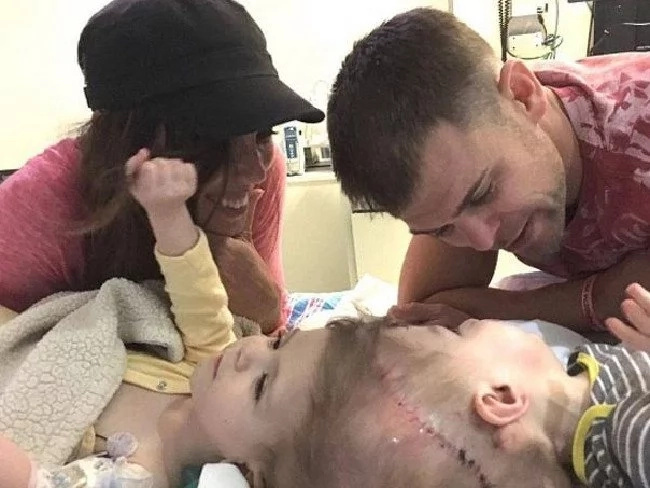 The boys still have more surgeries to go but can survive fine by wearing a helmet before doctors fashion a new skullcap out of other bone.
Mom and Dad are overjoyed that their long journey has reached a safe and comforting phase.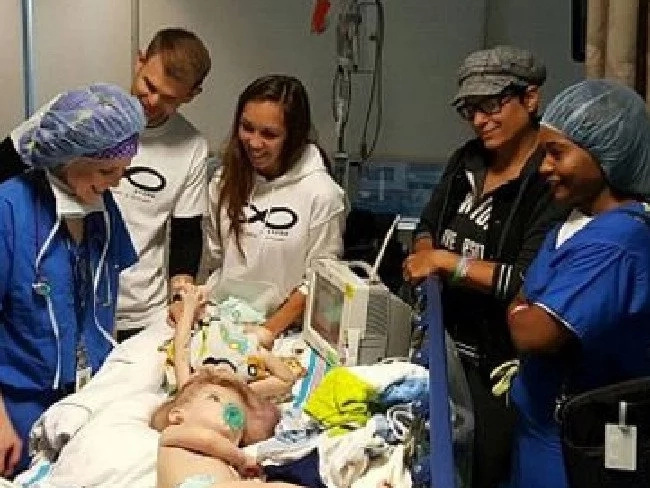 On her Facebook page, Nicole wrote: "TWO SEPARATE BABIES!!!...and yet I ache with the uncertainty of the future. I didn't cry until the surgeons left the room. I was barely able to even utter the words 'thank you' because of the pit that still sits heavy in my stomach. We are standing on the brink of a vast unknown. The next few months will be critical in terms of recovery and we will not know for sure how Anias and Jadon are recovering for many weeks."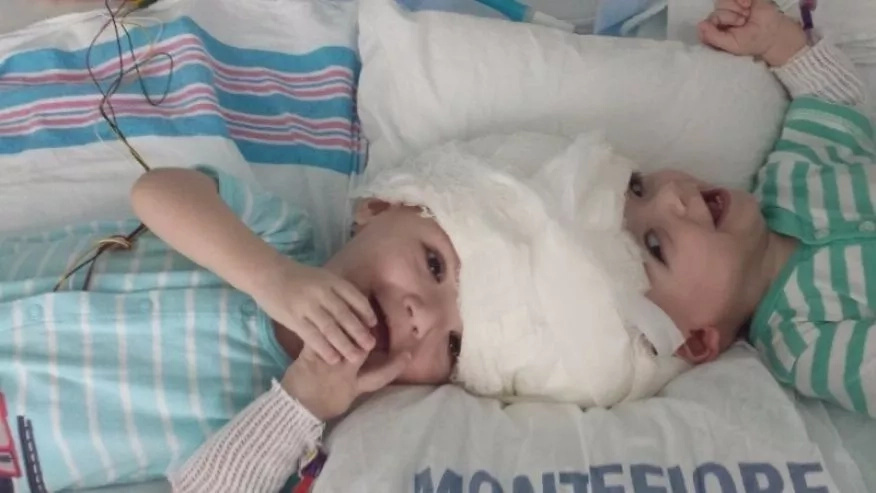 Source: Yen.com.gh