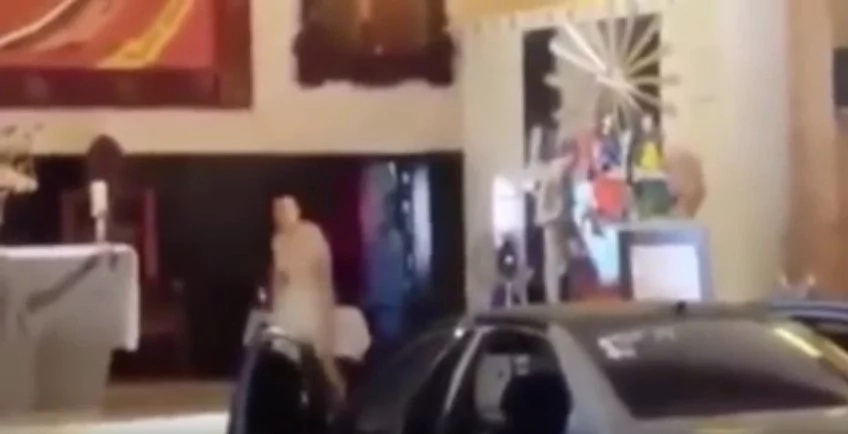 - This strange video shows a man in Mexico that has driven his car into a church
- In the video the man can be seen sobbing, screaming and pacing around the altar and it seems that he is clearly frustrated
- It has been stated that his strange behavior has not caused any trouble and has not disturbed any service
- However the reason for his weird behavior still remains a mystery
This video shows the moment a naked man drove his car into a church and then began to cry and pace around the altar.
The video was captured in Tepic, Mexico.
We see a car parked right in the middle of a church and a naked man pacing around the altar. The man is clearly frustrated and is screaming and crying.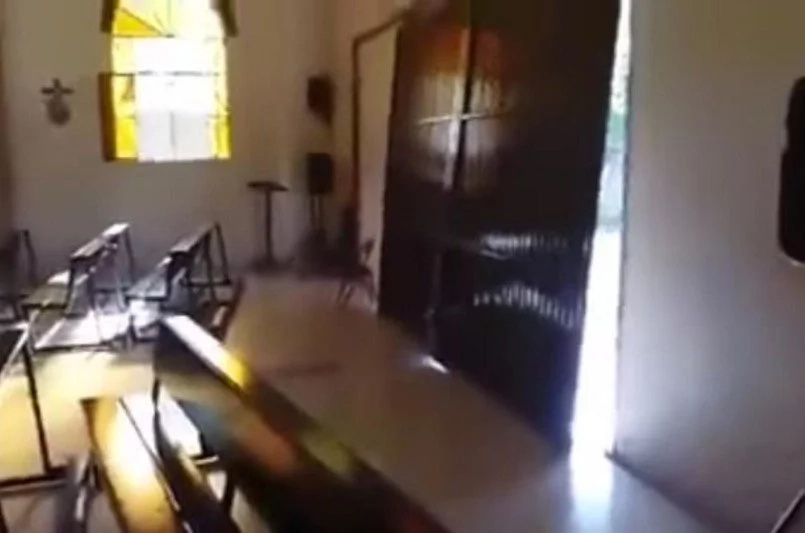 It seems he calms down for a moment and takes a seat in one of the church seats. He gathers some composure and goes to his car and begins to shut all the doors of his vehicle.
The video cuts off at that point and nobody knows with certainty what happened next.
There had been multiple theories circulating around social media but they all had been proved to be wrong. However it has been stated that the man did not disturb any services with his strange behavior.
Subscribe to watch new videos
Source: Yen.com.gh