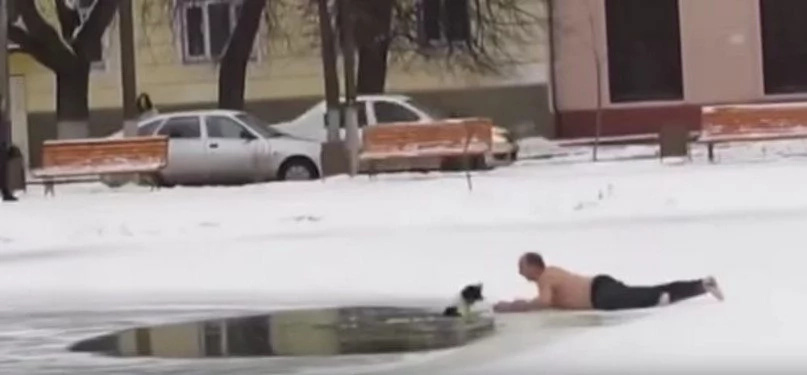 - A Russian man spotted a dog that fell through the thin ice covering a lake and was struggling to keep its head above water
- He instantly took his clothes off and ran up to the dog to save it from a freezing death
- Despite the fact that the dog bit him as he was trying to save him he managed to fish it out of the water
This video captures the moment a Russian man saved a dog from drowning in a freezing lake, despite the fact that the dog bit him during the rescue.
When the man saw that the dog was drowning he took off most of his clothes, including his boots, and ran toward the dog.
The poor animal was barely able to keep its head above the water and it is clear that it is absolutely terrified.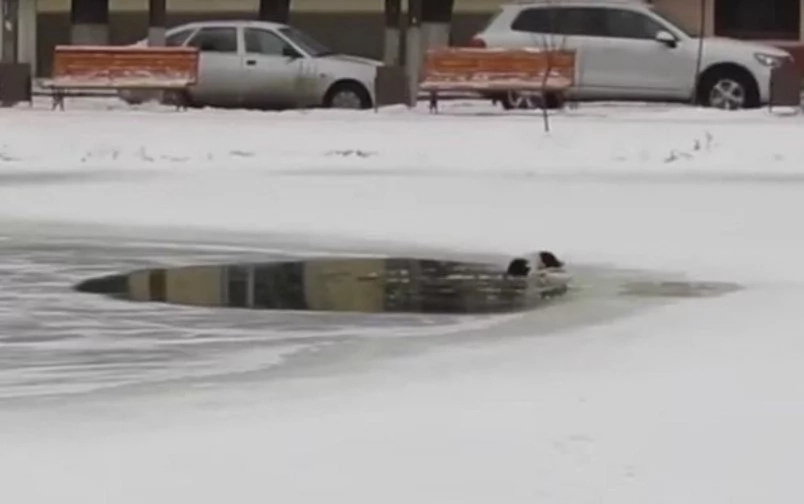 Another passerby can be heard calling out to the rescuer that he doesn't need to save the dog but the dog-rescuer ignores him and continues his mission
Onlookers cheer the man as he tries to fish the drowning puppy out of the freezing waters.
His first attempt was a failure when the frightened mutt bit his hand. However the rescuer was not disheartened.
He eventually managed to grab the dog by the collar and pulled him out of the water. The man lets the dog go and it instantly runs away.
The video ends as the smiling rescuer runs back to where his clothes are proud that he managed to save the dog from drowning.
Subscribe to watch new videos
Source: Yen.com.gh