According to studies, as men age, so does their sex drive and this may lead to some dysfunction in the bedroom such as the failure to rise to the occasion.
READ ALSO: This is why sleeping in underwear causes serious health problems
While some have resorted to Viagra and other sex enhancement pills, they have not proven too effective as the problem still persists even after one night of great sex.
A new innovation has hit the market, of remote controlled implants which can enable an erection almost at will of the male in question.
The bionic manhood is about eight inches long, the average size of a fully erect penis. It is also the preferred standard size according to ladies that can satisfy them.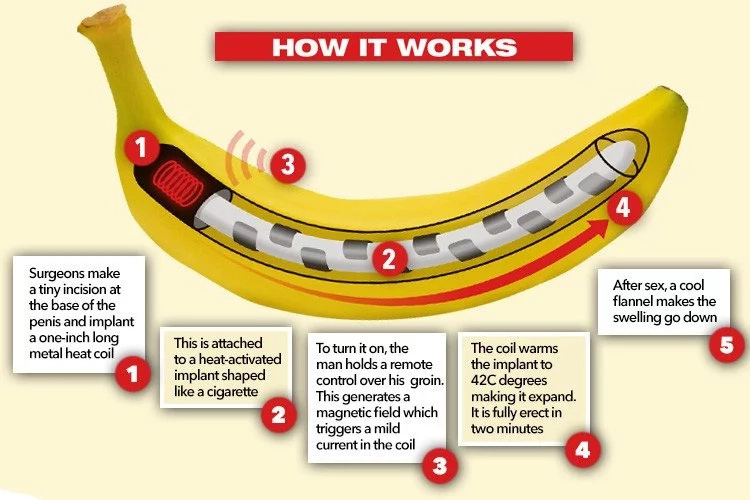 READ ALSO: PHOTOS: Meet Man With 23cm Long Penis That Weighs 3 Kilograms
Whats more, the artificial pleasure tool does not require sophisticated surgery, and it is quick and easy to use.
In other words, men with erectile dysfunction can ready for action in less than a minute of foreplay at the touch of a button.
Here is a video of erectile dysfunction solution:
Subscribe to watch new videos
Have anything to add to this article? Share with us on info@yen.com.gh
Source: Yen.com.gh