A video of a motorist driving on a busy road despite having a deadly snake wiggling under his shirt left the Internet users baffled and extremely uncomfortable.
Please, scroll down for photos and video below!
The bizarre footage shows two unnamed men from Saudi Arabia driving through the city with a deadly cobra as a companion.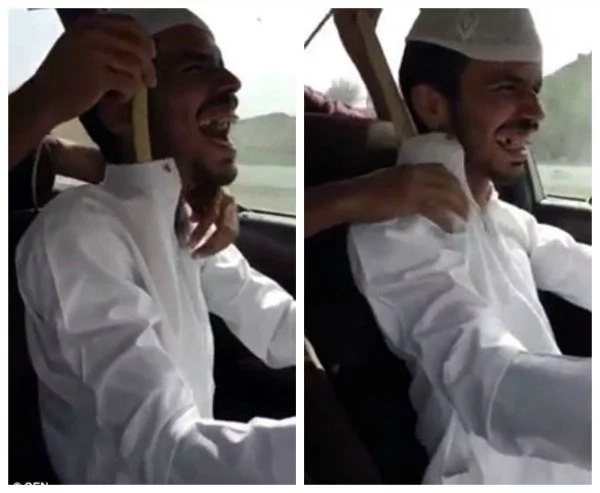 At one point, the passenger gets bored and decides that placing the dangerous snake down the collar of the driver's shirt is an excellent idea.
READ ALSO: Locals cut giant anaconda to find something more scary inside (photos, video)
He is seen holding onto the tail as the snake wriggles over his friend's chest, who is laughing hysterically, closes hie eyes and is obviously not able to concentrate on the road properly.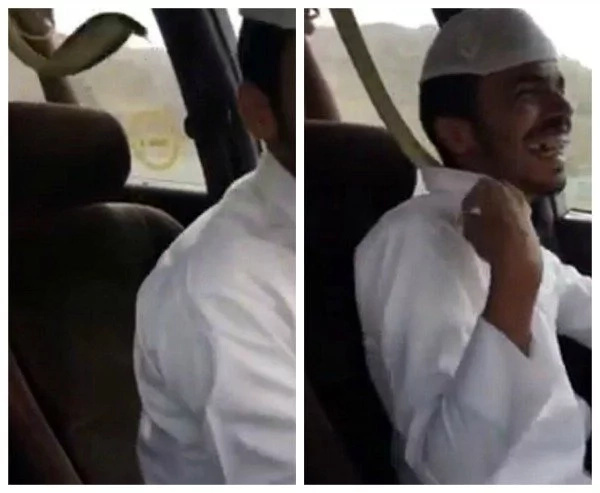 Their unbridled joy was filmed by the third man, who allegedly posted the video online.
READ ALSO: She Wakes Up To See 16 FOOT PYTHON Surprise
Unsurprisingly, the dangerous behaviour of the trio was slammed by other road users, who have urged police to track the driver and his friends down.
They have claimed behaviour like this is one of the reasons why the country has such an appalling road safety record.
A car accident happens every minute of every day in Saudi Arabia, claiming 17 lives on average per day in the country.
Watch video:
Subscribe to watch new videos
Source: Yen.com.gh