Just like Christians are supposed to follow the ten commandments given to us by God, the following tips summarised as commandments could make a lasting difference in your marriage;  
1. Never contemplate divorce.
Unless otherwise, always find a reason t stay with your partner and work together for a happy marriage no matter the disagreements threatening to tear you apart.
2. Stay Faithful
Cheating is the Most disgusting, hurtful, and disrespectful thing you can do to your partner. It threatens the whole relationship and breaks the trust holding the union together.
It's a deep pain that rots the soul from the inside out. Don't cheat. If unhappy, find a solution around it or leave!
3. Stay attentive
Similar to a plant growing, water, fertilize and prune your marriage.
Give it the attention it deserves same to your spouse. Give him/her the attention and affection he or she craves.
READ ALSO: How I destroyed my marriage
4. Keep your vows
Till death do you part, remember the vows and keep them.
True Love is, for better, for worse, for richer, for poor, in sickness and in health, to love and to cherish, till death do you part.
5. Pray Together
A marriage without god's protection is like a car without fuel.
Couples who pray together and put God at the center of their marriage are stronger and are bound to deal with any problems threatening the union.
READ ALSO: Sex outside marriage is perfectly okay, says pastor
6. Keep the fire burning
You are bound to grow older unless God wills otherwise, therefore keep pursuing each other.
Relieve your dating days and honeymoon. do things you enjoyed doing while dating and always find time to bond with each other.
7.  Be your spouse's home.
Make your spouse look forward to coming home to you, the only person who will understand and not judge.
Be your spouse's stress reliever, don't add to his or her already stressful life.
8. Play Together
Let your heart be your spouse's emotional hiding place. Make your home the city of refuge for your spouse.
When life gets hard to make your spouse run to you, not from you.
READ ALSO: Anita Oyakhilome On Abusive Marriage To Pastor Chris
9. Celebrate each other
Please don't forget those anniversary dates.
Wedding, engagement, the first time you kissed etc. Celebrate and reminisce, it goes a long way, sharing such moments together is perfect way to make lasting memories
10. Enjoy each other
Your bodies belong to each other,never allow your spouse to beg you for s*x.
You are made for each other therefore satisfy your spouse and keep the fire burning.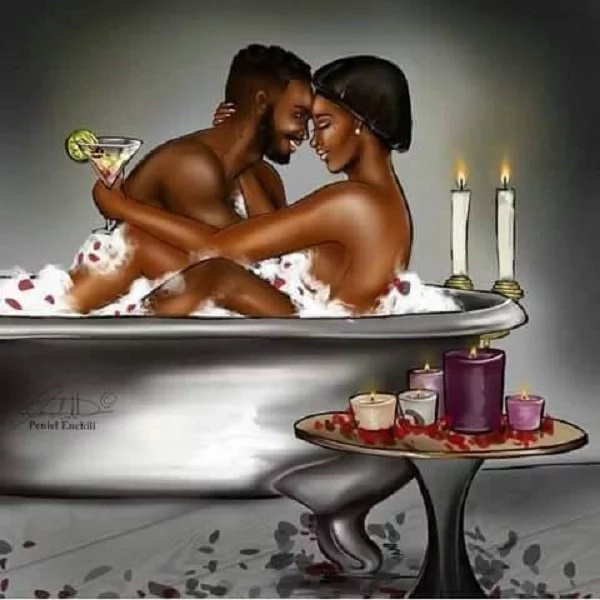 READ ALSO:  Groom bans fiancee from using her best friends as her bridesmaid
Images: Facebook/TheMostTrendingVideos