A jealous husband beat his wife and forced her to walk the streets of the city in the buff, Yushan County, China.
Please, scroll down to see the photos!
Wang Ni, 33, was beaten and paraded through the city half naked by her husband Zhang, 37, who believed she had been unfaithful to him. The woman was wandering the streets shamefully holding a sign saying "I want to sell my body" for hours until some of the conscious citizens called the police.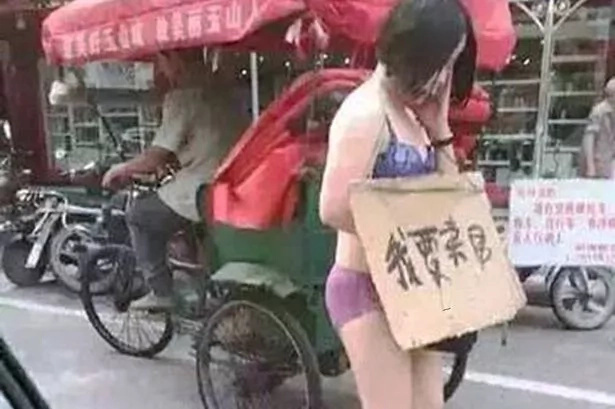 When police officers arrived, they saw Wang wearing only her underwear, while Zhang followed the head bowed woman, watching her being humiliated. Both were taken to the police station for questioning, where new details of the incident emerged.
READ ALSO: 5 reasons some men like to cheat with their neighbor's wife
According to Zhang, he was drinking with his friends who said that Wang cheated on him repeatedly when he was at work in another city. Besides, the man blamed his wife of ten years for giving birth only to two daughters and no sons.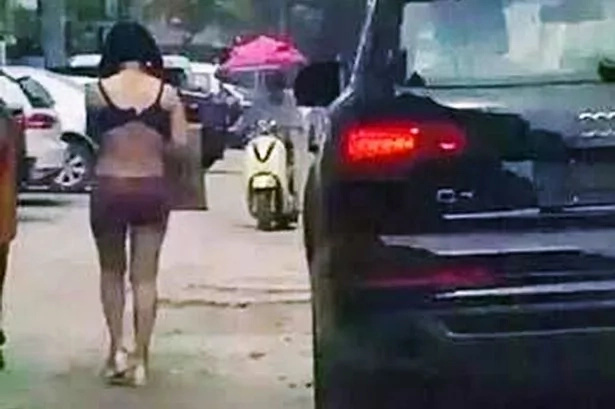 READ ALSO: 75-year old widower advertises for a wife, the qualifications will make you laugh SENSELESSLY
According to police, the young woman didn't commit adultery and Zhang's friends simply slandered her on purpose. Since Zhang knew the truth he apologised to Wang and wrote a formal apology letter in a local newspaper. It is not clear whether his wife has accepted his apology and what has happened to them later.
Source: Yen.com.gh