- Two sisters have been possessed with demons in Murang'a County
- But a prophet has saved them from the jaws of demonic oppression when he exorcised the spirits from the two girls
It was a dramatic and shocking event at Ndikwe village in Murang'a County during an exorcism exercise by a prophet.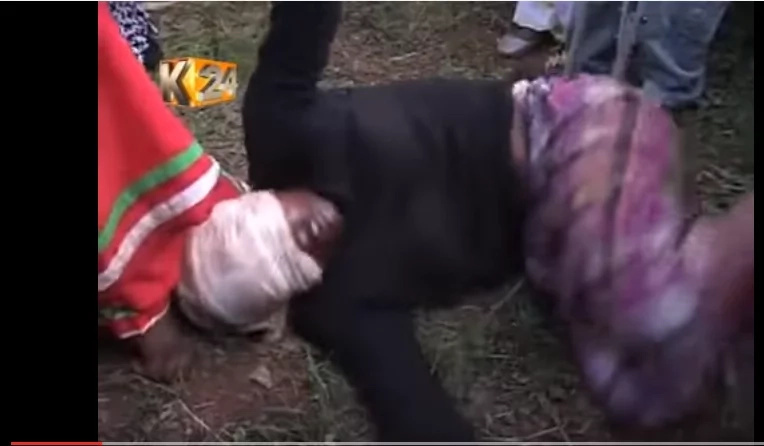 READ ALSO: Pastor feeds snakes to the congregation (photo)
The cleric's mission was to help two girls, sisters, who had been tormented by evil spirits for the last two months.
One of the girl's had even lost his ability to speak and was making snake like hissing sounds after he was possessed by demons.
READ ALSO: Murang'a family seeks help when their sisters behaving like snakes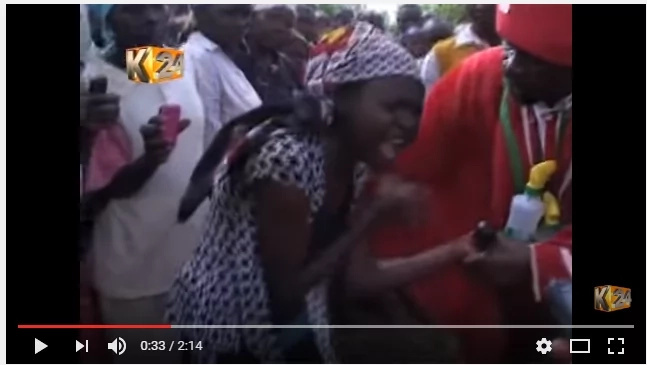 The dramatic event attracted villagers and journalists alike and screams can be heard from the crowd as the girl rolled on the ground during the exorcism.
READ ALSO: This pastor walked into a hospital and healed dying patient, but he wasn't ready for what followed (photos)
Have something to add to this article or suggestions? Send to info@yen.com.gh
Watch the shocking video below.
Source: Yen.com.gh