- It is an ipso facto- fact of the matter that one of the hardest female fashion staples to pull off is the ability to walk in high-heels
- An unidentified woman recently became a spectacle when her day in heels went south real fast
An Unidentified lass was walking the streets, scrap that. She was strutting the streets clad in a pair of six-inch-long heels.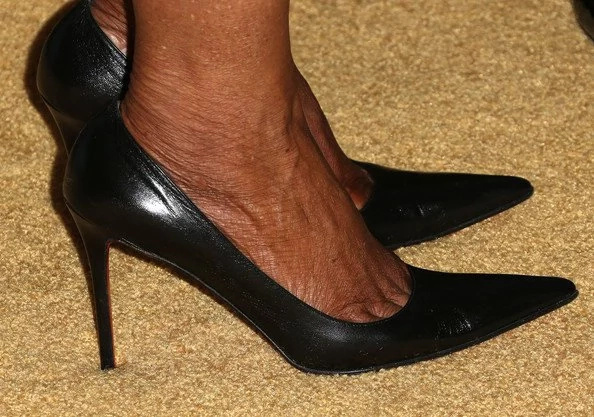 READ ALSO: Bold Ghanaian woman hits Kenyans below the belt; read her NASTY posts
They were new shoes and she couldn't wait to show them off to the world.
Unfortunately, walking down the streets proved to be an uphill task for the girl who is accustomed to wearing flat shoes.
READ ALSO: I fell in love with you from the first moment I felt your kick! Cuttest baby bumps ever!
As she was walking along a dangerous ledge, overlooking an open sewer full of dark, black muck, she tripped and fell headlong.
As she sat beside the sewer, no one could help but wonder why she wore the shoes in the first place.
READ ALSO: Meet the '120-year-old virgin' who claims celibacy gave him long life (photos)
Have anything to add to this article? Send it to info@yen.com.gh
Source: Yen.com.gh