- A Tanzanian man has been arrested with a human head in his possession- the head belonged to his neighbor who he had killed as part of an intricate human sacrifice ritual 
- The man revealed that he was doing his bidding to a witch doctor who had asked for a human head for a ritual that would  restore the man's financial prosperity 
A man who has not been identified was on Wednesday, caught by curious residents with a fresh human head which he had stashed in a brown polyethylene bag.
READ ALSO:  Street boy gets ADOPTED after crying and praying for woman surviving on oxygen tank
The man, after inquiry, revealed that he had been sent by a local witch doctor to bring the head as part of an intricate ritual that would restore his dwindling finances.
At the time of his arrest, it was not revealed who the head belonged to.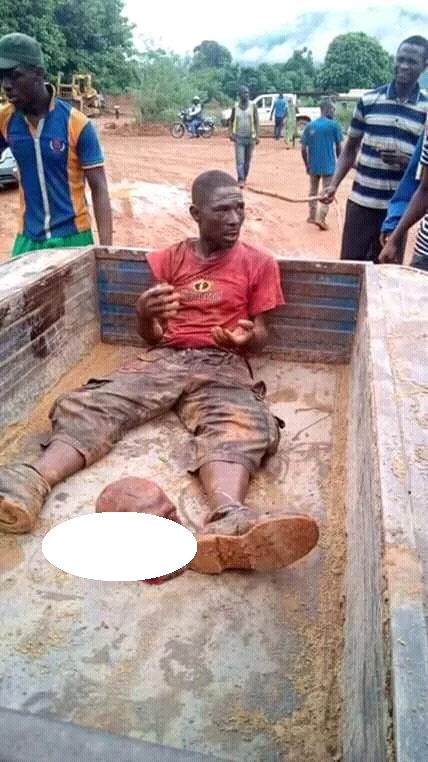 Residents who were shaken demanded to know how he had come to the head and if it was true that he had killed a man.  At first, the man jabbered that he broke into a mortuary and cut off the head off a corpse.
READ ALSO: PHOTO: Wallet turns into snake in thief's hands
After much prodding from the crowd that was preparing to  lynch and burn him, the man admitted that he had attacked his neighbor after he was told by the witch that it was the neighbor who was behind his dwindling finances.
The rather unkempt man went on to reveal that he had broken into his neighbor's house in the cover of the night, attacked him with an axe before severing his head off.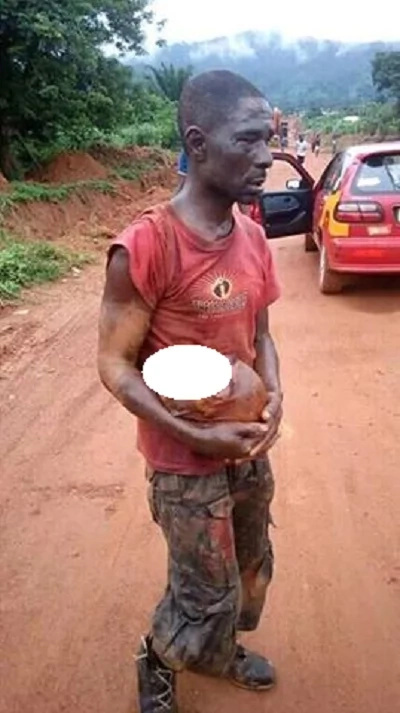 When he was arrested, he was on his way to see the Witch doctor for the final part of the ritual that had involved  human sacrifice.
Police came before the crowd that caught him got to set him on fire. He is currently in police custody and will be arraigned in court for murder.
READ ALSO: Popular rapper denies being a devil worshiper
It is shocking to learn that despite the technological advancement of this age, that there are people who still subscribe to such weirdness.
Cover Image: technotlife.com
Source: Yen.com.gh