What are the odds of snow falling in a desert? Apparently, it something quite rare, unless it is the Siberian desert.
Well, the Sahara desert is not Siberia, and that is why when snow fell there recently, it was for the first time in 37 years.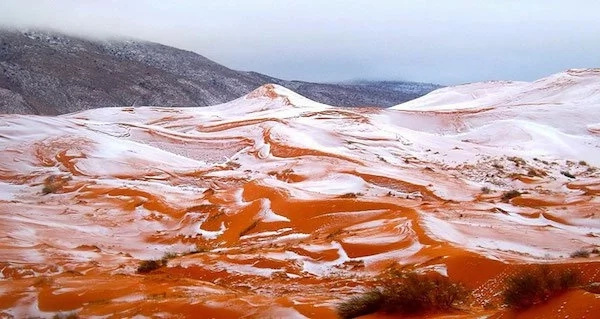 The Sahara desert is usually very hot, with annual temperatures averaging about 30 degrees celsius. It is one of the hottest and driest places on earth.
READ ALSO: Water snake, catfish in titanic battle
So when residents of a small Algerian town that is part of the Sahara desert woke up in the morning recently, they were surprised to see the usually red sand dunes covered in white snow.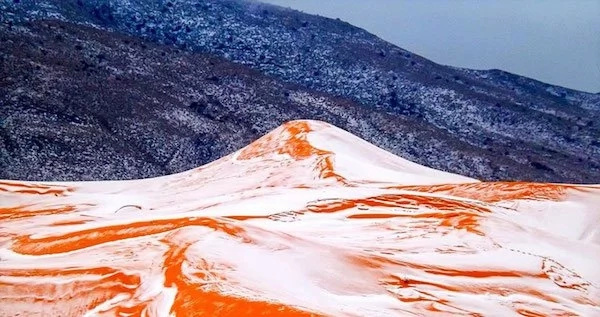 This was the second time snow fell on the Sahara after the first unusual occurrence in 1979, which was also in Algeria.
READ ALSO: 6 things that prove Jesus was not born on December 25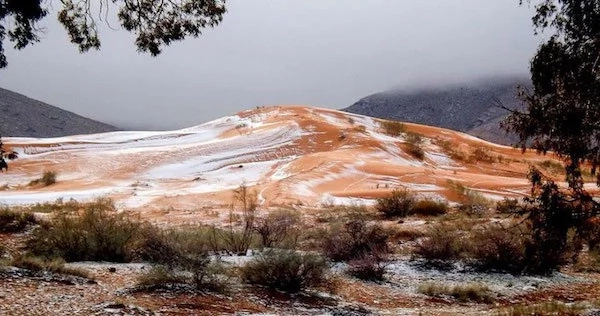 However, residents said the snow melted away quickly. Nevertheless, a photographer had been on hand to capture the rare occurrence. And the scenes captured are quite picturesque and beautiful. They almost look like paintings on canvas. Here is one last one.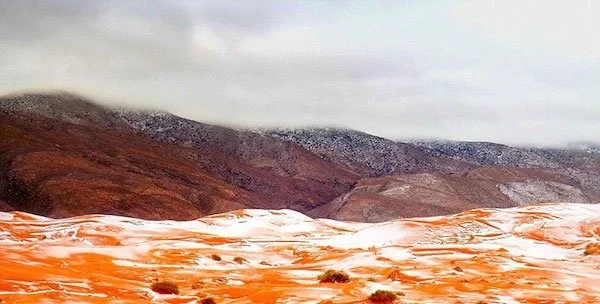 Source: Yen.com.gh