- An African woman- Elaine Wangui has narrated of her nerve-jarring ordeal with henna, a beauty, coloring product used by women all over the world
- Unfortunately for her, and quite a number of the women in the world, a certain brand of henna reacts horribly when in contact with the human skin
Most women in Ghana take some time off to show off beauty in art. By getting those posh, Arabian inspired henna temporary tattoos replescendent of the coastal region.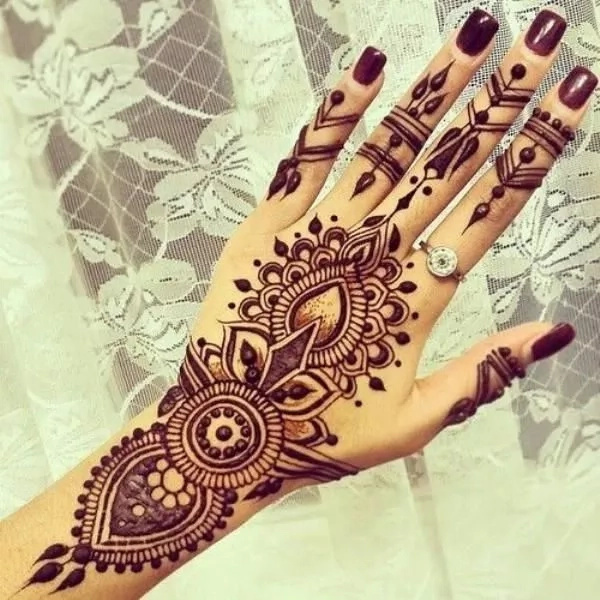 READ ALSO: These pre-wedding pictures were taken in a desert
One Elaine Wangui who is suffering after her henna art went left has asked Ghanaian women to stay from henna - especially the black one called Piko or peako.
As we speak she has what looks like warts all over her fingers and hand where the henna touched.
READ ALSO: This man has snake in his hair and doesn't care
The whole hand is swollen and she looks like she has had a violent allergy.
And of course, the warts are as painful as hell.
Her update had over 300 shares on Facebook with African girls sharing their bad henna experiences.
See some of the reactions on Facebook:
Gikera Wa Wambui : Cousin why do you do this to yourself? Avoid those ma Heena forever. Get tattoos if you
Fatuma Rajab : I went through the same and trust me it wasn't the best experience
Fatuma Rajab it healed well. But as for the scratching don't even talk loVe alone the swelling
Serah Tsõnıê K-Cymons: Itaisha but after like a year or so
Bemboga Wanini:The only henna you should use is the organic one which is actually dried leaves from a tree pounded and mixed with lemon. Not these manufactured chemicals.
READ ALSO: This home remedy will give you pink lips without much stress
Source: Yen.com.gh