- The McGhee sextuplets photograph in 2010 went incredibly famous
- The sweet picture of all the babies on top of their dad made everyone fall in love with them
- They are now making an equally famous remake of this viral image
Sextuplets come only once in 4.7 billion pregnancies, and the McGhee family was the star one of these rare occasions.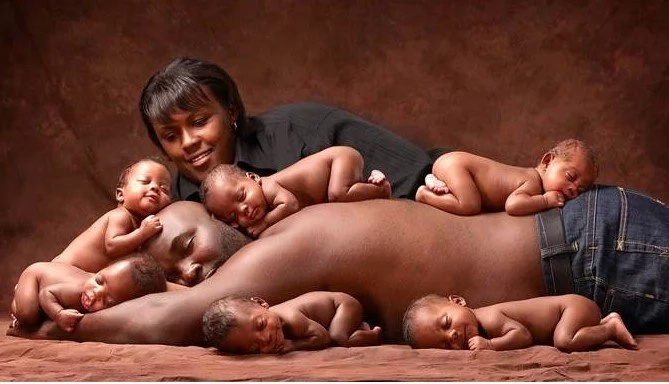 They became instantly famous in 2010, after their sextuplets were safely born. A family picture that was taken at the time went viral, with millions of people around the world fawning over the sweet photograph.
READ ALSO: 30-year-old woman marries 100-year-old man
The McGhees, who are from Ohio, in the U.S., decided to do a remake of the adorable photo, but with the sextuplets now 6 years old... and how they have grown!
Elijah, Issac, Josiah, Madison, Olivia and Rozonno Jr. were pictured once more around their parents, and the result is equally adorable.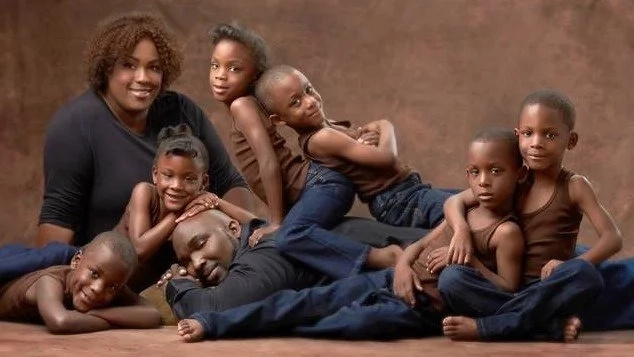 Brian and Janine Killian of Peters Photography were the experts in charge of both the original and the follow-up photographs. "We knew that one was special. I think people still remember seeing it six years ago. To have six little babies asleep on their dad — that's a unique portrait," Brian said.
READ ALSO: Little boy who has never been to school shows off his talent
This new portrait will aim at promoting the family's new show called "Growing Up McGhee", which will air on the UP network.
Source: Yen.com.gh