-The video of this pig without two of its legs has gone viral
- The animal went against all odds and can walk around without any problems
- This animal's will to overcome its limitations is amazing!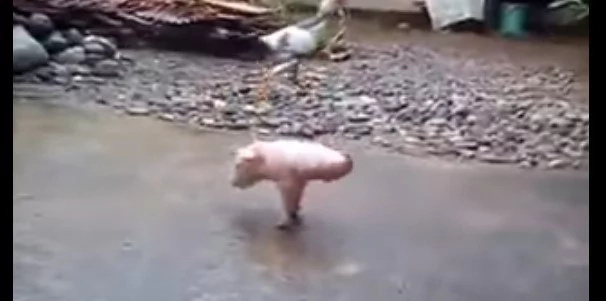 A pig who was born without its hind legs has created furor over the internet. This disabled pig is incredibly clever and has managed to overcome his limitation.
READ ALSO: Massive python swallows a wallaby whole (photos)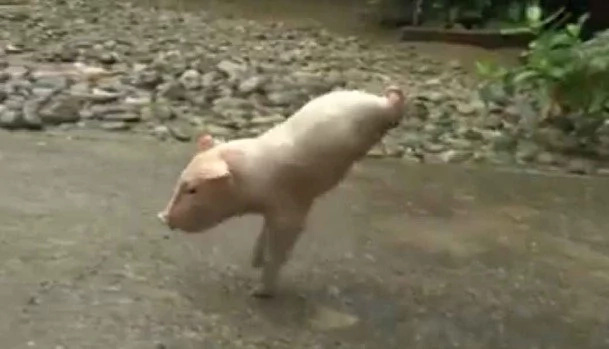 Its owner thought this incredible animal, which was born in China, wouldn't survive. But the piglet defied all odds, and is now able to walk and prance around.
READ ALSO: Shocking video! Snake devours crocodile after five-hour battle
Watch the viral video of this adorable piggie. He is certainly amazing!
Source: Yen.com.gh