- Mothers who fervently cry before God interceding and weeping before the Lord for their families, marriages, homes move the Heart of God in a great way
- A mother's role is so crucial that a father will not have his prayers answered if he dishonors/disrespects her according to 1 Peter 3:7
In the book of Luke 7, Jesus happened to see a funeral procession in the town of Nain. Many residents of the town were part of the ceremony and Jesus observed that the young men and women were weeping bitterly.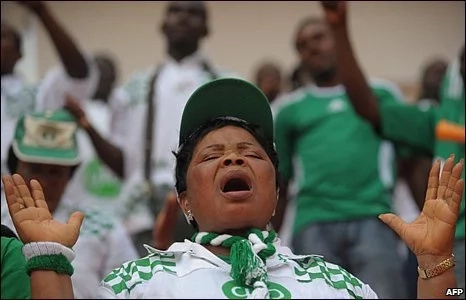 READ ALSO: Michelle does the SWEETEST thing after President Obama shed tears for her
He saw the religious leaders weeping. The town elders were weeping too. Even the fathers were in tears and so were the children.
Jesus could see the sadness written on the faces of the people at the funeral procession. But none of the tears were moving him until he saw THE DEAD CHILD'S MOTHER.
In Luke 7:12-15, the Bible records that Jesus was so much full of compassion when he saw the dead boy's mother that he immediately raised the boy from the dead. Jesus was moved by the cry of the mother to an extent of performing the miracle of raising her son from the dead.
READ ALSO: We will critically review Ghana's unfair rent laws - Min. designate for works and housing
PAY ATTENTION: Get all the latest news on YEN.com.gh
It was the cry of the mother which moved the Heart of God. Even today, mothers who fervently cry before God interceding and weeping before the Lord for their families, marriages, homes move the Heart of God in a great way.
But the moment mothers stop calling upon the Lord and crying for their families and especially their children, the enemy finds an opportunity to cause destruction and their families perish.
Satan gets a foothold to mess up the family. Yet the moment the mothers return to their rightful place as the anchors of their homes, demonic strongholds get destroyed and demolished. The Bible in Psalms 17,36,57, 63 and 91 likens God's roles to that of a mother.
READ ALSO: Kind man strips his clothes for a street kid, what follows will melt your heart
As a mother defends, upholds and protects her children, in the same way does God protect us under the shadow of His wings. We find refuge there and can hide until the danger is over.
A mother's role is so crucial that a father will not have his prayers answered if he dishonors/disrespects her according to 1 Peter 3:7. Because of this favor over mothers, they are also the most vulnerable and under constant attacks in the home.
READ ALSO: Hajia Alima Mahama can't fire MMDCE's- Ras Mubarak
The devil is truly terrified of mothers who are the powerhouse in the home. Yet the Lord has given mothers unending grace and resilience to overcome every situation!
As a woman of the home, consider yourself blessed and highly favored. Consider yourself very dangerous to the enemy when you kneel down to pray. Reclaim your rightful place in the prayer closet and give the devil a run for his money.
Source: Yen.com.gh