Very disturbing screenshots have emerged showing a Whatsapp conversation between a concerned wife and a university student over an estranged family man.

READ ALSO: Rev Father undergoes 3 days dry fasting, gets flogged for hours (photos, video)
The wife desperately begs the Jomo Kenyatta University of Agriculture and Technology (JKUAT) student to leave her husband, an official at the university.
YEN.com.gh has hidden the identity of the official as we could not independently ascertain the claims.
PAY ATTENTION: Get all the latest news on YEN.com.gh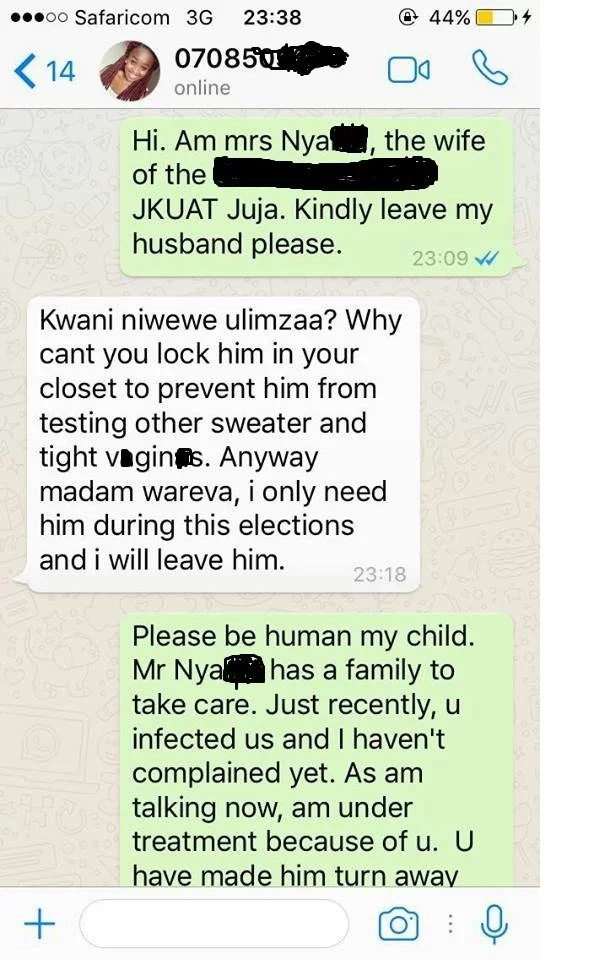 READ ALSO: Meet the oldest man in Africa, he claims to be 122-years-old (photos)
According to the concerned wife, the young girl has been sleeping around with her husband and has now infected him.
The husband has in return infected the wife.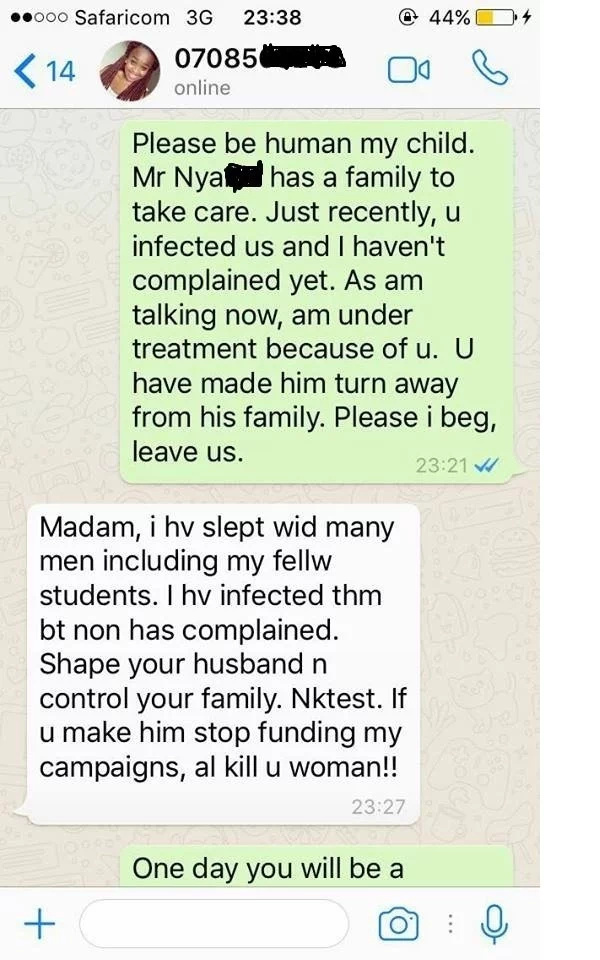 READ ALSO: The poor woman walks around with her dead husband's ashes (photos)
The college girl, however, rudely tells off the wife and even threatens her if she ever comes in between them.
She goes on to brag that she enjoys his money and has had four abortions of his pregnancies.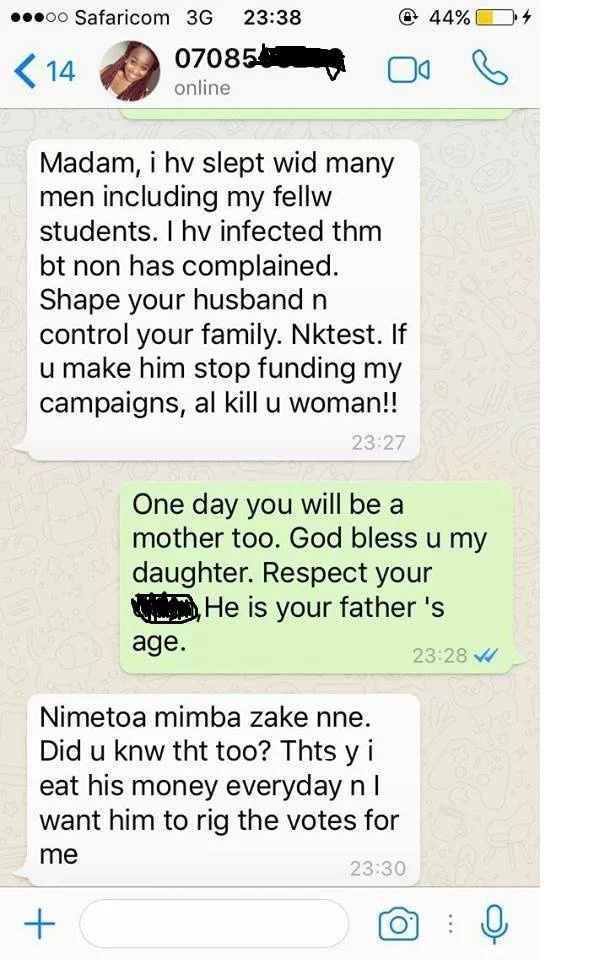 READ ALSO: NPP woman pours soup on NDC woman over feud
The emergency of the screenshots has left many social media users surprised.
This goes to show how society has continued to degrade.
Source: Yen.com.gh