A Chinese man and his wife have forced a 92-year-old great-grandmother to live in a small and dirty pigsty for years.
Heartbreaking pictures and a footage have emerged online showing the elderly woman, who is the man's mother, living cruel and deplorable conditions in Guangxi province, China.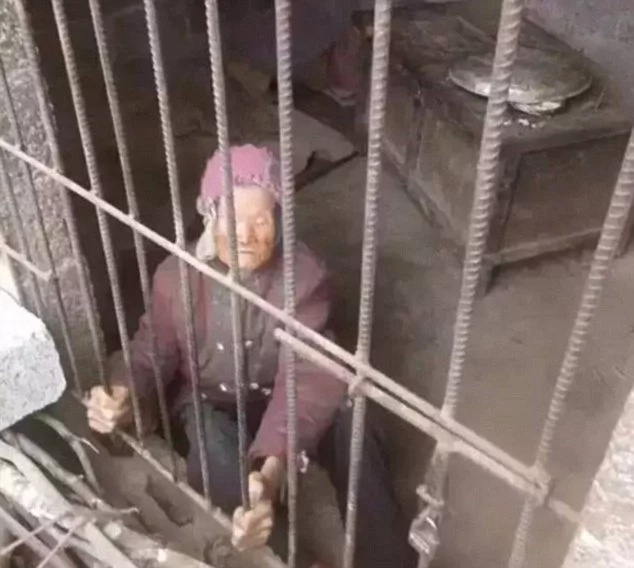 Following the emergence of the footage and pictures, local authorities intervened and ordered the son to release his elderly mother immediately. They then took her to hospital for further examination and care.
READ ALSO: This old man did not eat or drink for more than 70 years (The story will shock you!)
The great-grandma said that she did not receive adequate food, clothing, and warmth in the years she has been confined in the cage against her will.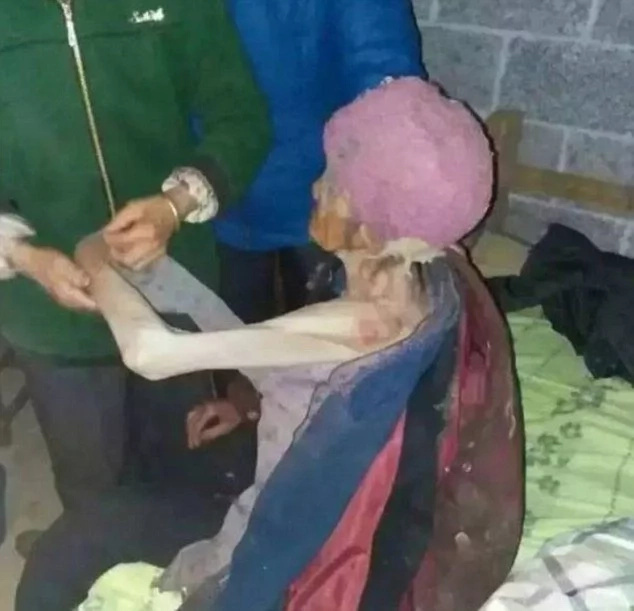 An inspection of the cage revealed that it had poor ventilation and sanitation. In addition, there was no bed for the great-grandma, who was forced to sleep on a piece of wood with only a light blanket for warmth.
READ ALSO: See the 72-year-old grandma who is on Instagram and Facebook
Police questioned the man and his wife, but reported that they were rude and uncooperative.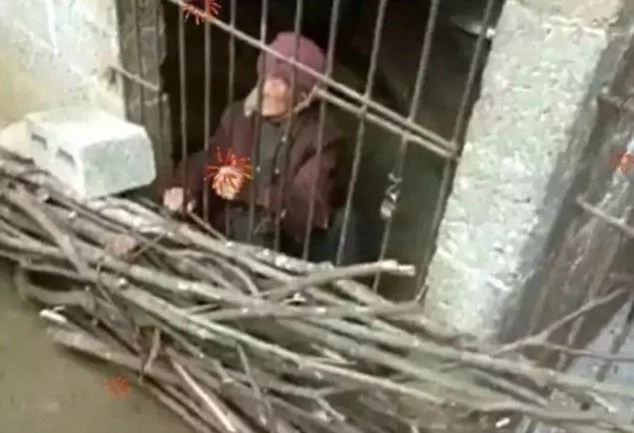 There was considerable outrage on social media at the way the man and his wife treated the elderly lady. Some questioned whether or not the man would be willing to live in a pigsty.
For more on this heartbreaking story, watch this video below:
Source: Yen.com.gh