- A video of a black man insulting a biracial couple has emerged
- He says white women are "the lowest rung of humanity"
- The guy goes on to insult both the black man and his girlfriend
This shocking video, which is fast becoming viral, shows a black man and a white woman sitting quietly at a restaurant, eating something.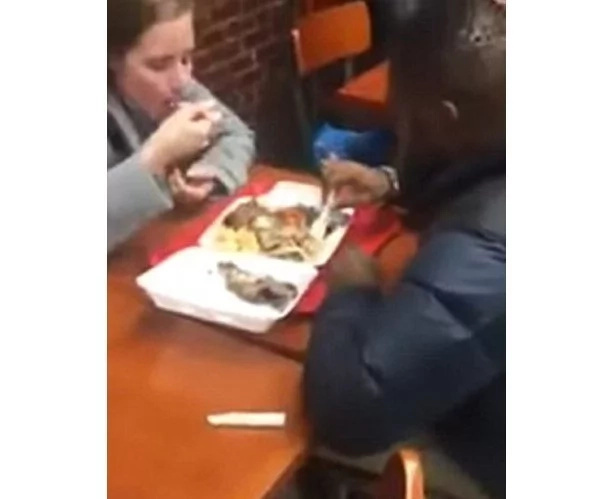 PAY ATTENTION: Get all the latest news on YEN.com.gh
The person holding the camera starts asking the man if the girl is his partner, to which he answers that, yes, she is his girlfriend.
"You couldn't find no black woman?" the cameraman asks. "Are you that weak?" he goes on to ask him. The guy turns around and starts smiling, not quite sure what is going on with the other person.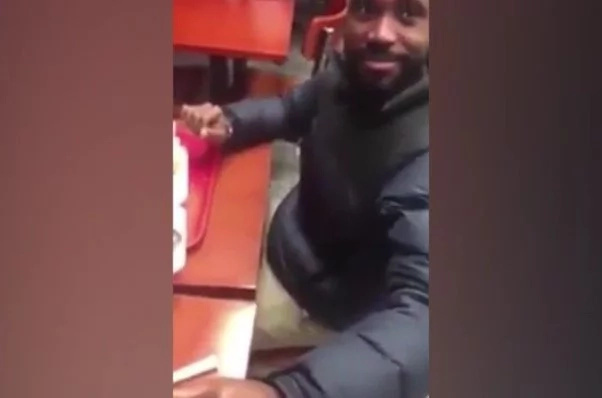 But then, the man starts ranting about white women, even saying it is not sure if they are "even humans".
"You had to go that low," he tells the sitting man, and then adding more insults to the white girl, saying they are "the lowest rung of humanity".
READ ALSO: White lady raises £11K online after parents cut her off for dating black boyfriend (photos)
It is not sure how the situation ends, because the footage gets cut off quickly afterwards, but it was clear the guy with the white girlfriend was trying not to get into a needless argument with the guy insulting him.
Source: Yen.com.gh