- If you came across Kenyan cops kissing in the bush, how would you react?
- Check out how Kenyans reacted to this viral photo of cops getting intimate in the bush
Whenever Kenyan cops get photographed or video taped, most times it is to bust them in corruption schemes, like demanding for bribes from motorists.
Get the latest buzz news from Ghana here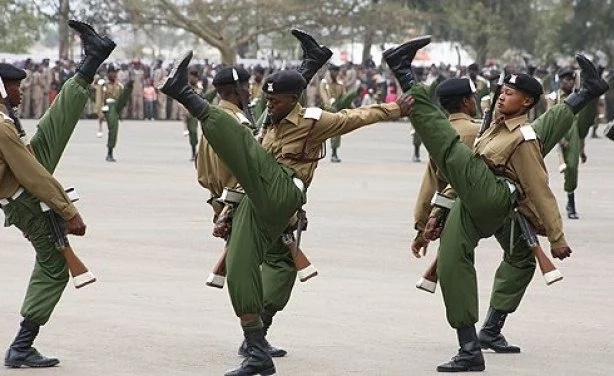 READ ALSO: Kenyan man says he would impregnate women for GHS848 (photo)
On other occasions, it is to record them harassing and manhandling Kenyans when they are unable to intimidate them into submission for one reason or the other.
So you can imagine Kenyans' delight when they came across this picture of two cops getting intimate with kisses in the bush while they were supposed to be on duty.
READ ALSO: 24-year-old woman living with HIV narrates how she found out about her status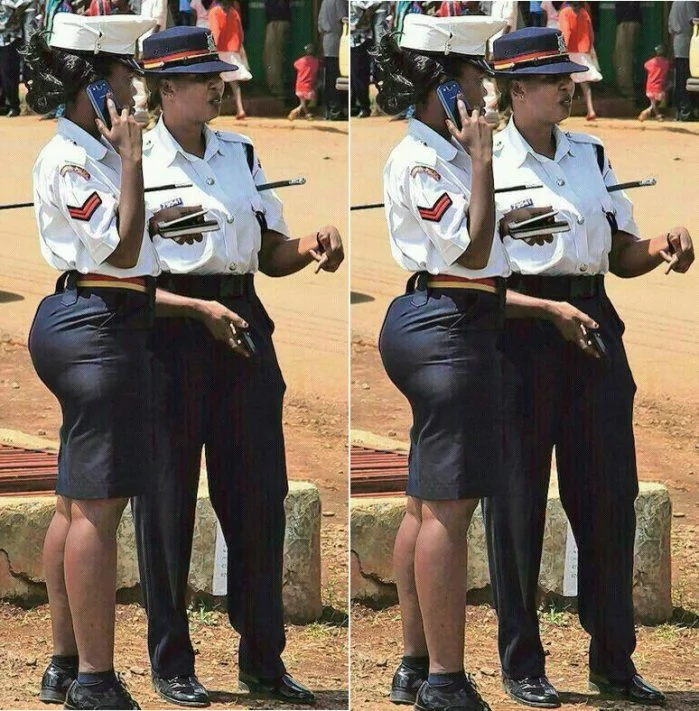 READ ALSO: Heartbreaking video of woman having thrown away her newly-born will bring you to TEARS
Some of the comments ranged from "nature calls, sleeping on duty, breathalyzer test 1-2-3, nice time at work, mapenzi yanarun dunia, if kissing landed them in trouble I wonder what would have been done if caught in action" and so forth.
Most laughed, most expressed shock, most joked about the duty these two were on and others just smiled in surprise...
This is not the first time these two Tanzanian love birds have gone viral because in October 2014, three people were sacked because of this photo.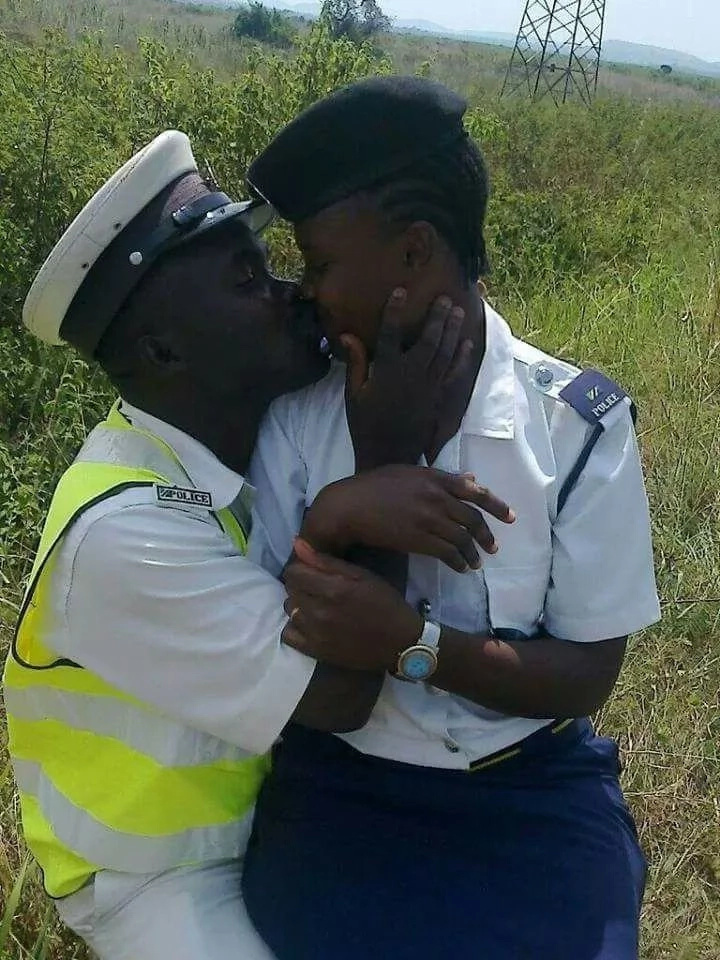 READ ALSO: Hajia4reall just turned the internet upside down with her curves
The two kissing birds; Asumba Mwasumbi and Veroncia Mdeme were fired for misconduct in the course of duty, and Fadhiri Linga for taking the photo.
Well, should police officers be allowed to express their affection in public?
Source: Yen.com.gh