- A hairdresser from Pakistan is using fire to cut and style his clients' hair
- The video of how he artfully cuts the hair of men with the help of fire, a comb and brush is going viral across the internet
- He was already popular in his home country, but now he has received international fame
Get the latest entertainment news from Ghana here
This video captures the unique way this hairstylist from Pakistan came up with to cut his clients' hair.
Shafqat Rajput from Bahawalpur uses fire to cut and shape the hair of his clients. Video of how he performs his art is going viral across social media.
In the short video Rajpu douses the client's hair in a powder and some flammable liquid which he ignites. Expertly using a comb and brush he douses the flames on the head of his client.
READ ALSO: See woman, 32, who works a POLICE officer by day and hot lingerie model by night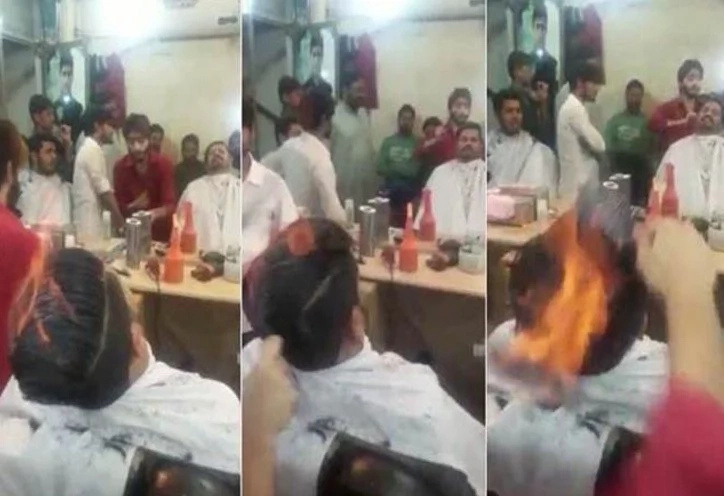 As this happens the client calmly sits in the barber chair and stares at his own reflection in the mirror, as his head burns like the Ghost Rider's skull.
Rajput calls his exotic technique 'fire cutting' and he believes that using it is healthy for the hair and gives it a certain straightened polished look.
The technique has been used in other parts of the world but not with such agility and precision as displayed by Rajput.
The barber who was already extremely popular in his home country has received international fame after the amazing video of him working has gone viral on the internet.
READ ALSO: BREAKING: Beyonce is pregnant with twins and the media is on fire
Subscribe to watch new videos
Source: Yen.com.gh