- Believe me when I tell you that you are not ready to relate these two siblings to each other
Remember Diamond Platinumz from those days of Mbagala and Kamwabie?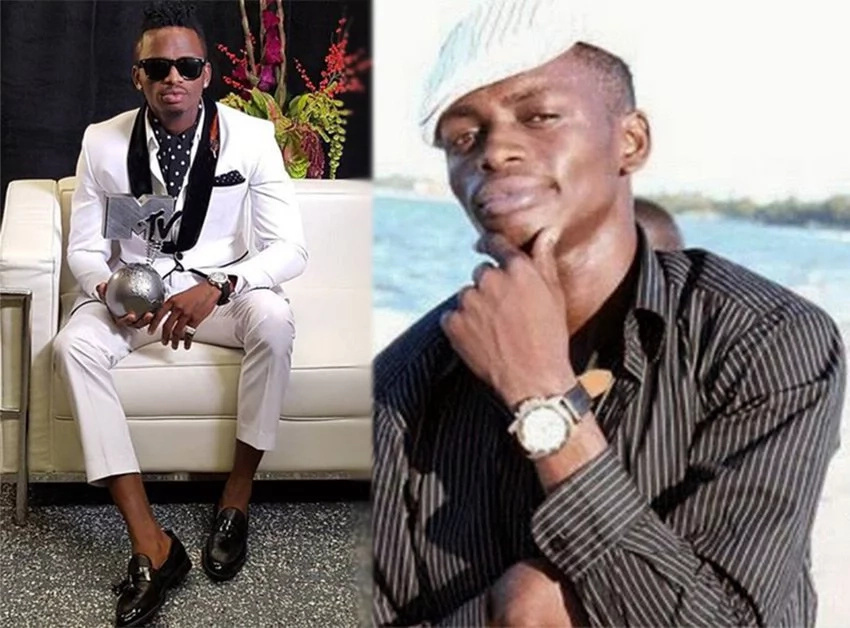 READ ALSO: The world's oldest fiancee gets engaged at the age of 106
Good, now think of him now with his Salome and that funky song with PSquare. That is what a beauty miracle looks like. Money changed him into someone women can swoon over.
Now, with this hypothesis in mind, shall we apply it to his sister, Esma?
We can only imagine she never used to look like the bombshell she is right now- and we don't wan to after seeing these photos- but the mama is SLAYING...
Check her out below:
These eyebrows look like they were applied on to her face by an architect, no?
READ ALSO: Heavy-chested female corper causes controversy on Instagram (photos)
Simply flawless...its like she's not putting an effort into pulling off this look...
READ ALSO: See woman, 32, who works a POLICE officer by day and hot lingerie model by night
Sooo, how are she and Diamond from the same gene pool again?
Catch me DEAD wearing this dress but love how she's pulled it off...
Looks like beauty is paying off for her because she runs her own beauty line...
For the price of this beauty, I wonder if it is why she'd been beefing with Diamond's wife over property he owns?
READ ALSO: A Friday like no other with Afia Schwarzenegger
Alaaafu, how long does it take to put on all this makeup? Yes, she's slaying but what is her natural beauty all about?
Nop, she doesn't look like a mother of two...
READ ALSO: An artiste turned EC boss Charlotte Osei into a super heroine and we are smitten
Everything about this photo works. Enough said.
I'm sure men stare her down the road whenever she walks by...
READ ALSO: Cristiano Ronaldo takes girlfriend to dinner (photos)
..and we hope her husband is as secure as she is beautiful.
Because ALL Kenyan men are honorary members of Team Mafisi.
Source: Yen.com.gh