- One of the major reasons Ghanaian men cheat is because they do not find their ladies attractive anymore.
- Here are 7 key exercises ladies can do to make sure a man looks at no one else
Leg Lifts Exercise (for tummy and legs)
Put your legs down, while putting them down stretch them out in the opposite directions and bring them up to your tummy.
Again as you place them down, close them and pull them up. Continue this same procedure for 30 seconds. You will feel a burn in your tummy and legs as you proceed.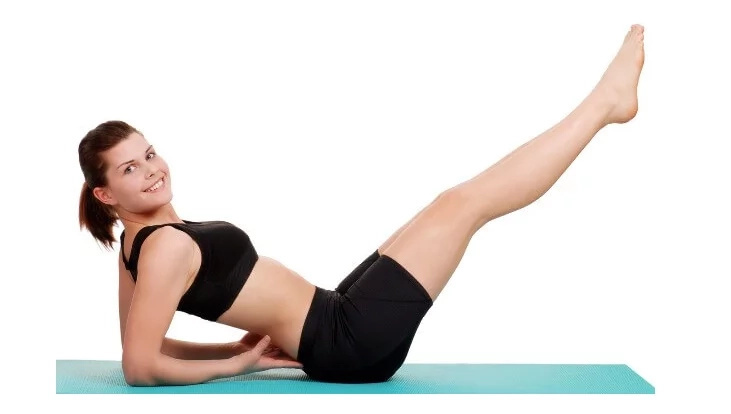 READ ALSO: This 70 years old woman looks like 30 – Recipe for better eyesight, youthful skin and thicker hair
Jump Squats Exercise (for toning thighs and whole body)
The jump squat exercise is a power packed cardio exercise to lose weight that is often included in various fitness regimes. You stand straight with your feet at shoulder width.
Bend down as much as you can into a perfect squat. However, while coming up, you need to exit in a jump. Again go down into a squat and jump up.
This is a great intensive workout which will keep your heart beat up and make you sweat. Make a nice and deep squat for best results.
READ ALSO: WOMEN, BE CAREFUL: Here are some early symptoms of cancer in your husband
Push up and Knee Kick Exercise (for arm fat removal)
You need to lie down flat on the ground. Come up to your hands and feet. This is your starting position. You will do just one push up and come back to your starting position.
After this you will need to bring your right knee forward to touch your right elbow, and then you will bring your left knee to your left elbow.
This is the complete exercise; you need to do this for 30 seconds. Begin with a push-up, go for the knee kicks and then do a push up again. This will reduce fat in your arm.
Skipping Exercise(for thighs and stomach)
It is simple and easy to do. Take your jump rope or skipping rope and jump for 30 seconds. You can do normal jumps for the first 20 seconds and go to an intensive one.
Jumping with both your legs at once will be a much better choice. Keep your back and knees straight while jumping.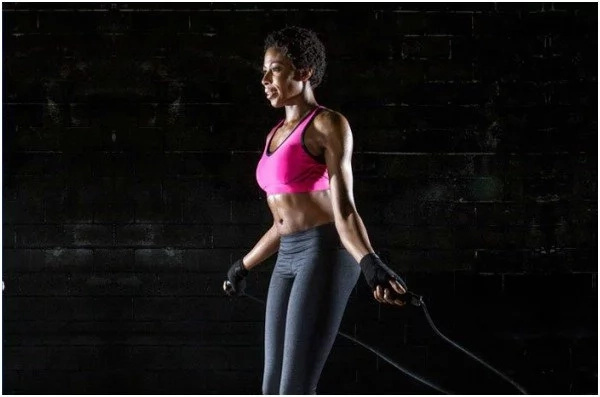 READ ALSO: Ghanaian ladies, after reading this, you will never use henna again
Wall Push Up
Stand facing a wall with your arms extended in front of you, shoulder-width apart, palms resting on the surface. Bring your legs together and rise up onto the balls of your feet
Bend your elbows until your chest nearly touches the wall. Push back to the starting position.
Do this for 30 seconds. Then continue for another 30 seconds, this time using a smaller range of motion and a faster pace
Watch the workout video below:
Subscribe to watch new videos
Source: Yen.com.gh