- A girl babysitting her cousin found a clever way of carrying a baby if one does not have a baby carrier—she simply put the baby down her shorts
- Her aunt, who had gone out briefly, returned to find the clever idea and shared it on Facebook
- The pictures have gone viral, with many mothers asking themselves why they didn't think of that idea
A US teenage girl babysitting her cousin recently found a clever way of carrying a baby that is particularly useful and convenient if one doesn't have a baby carrier—she simply put the baby down her shorts.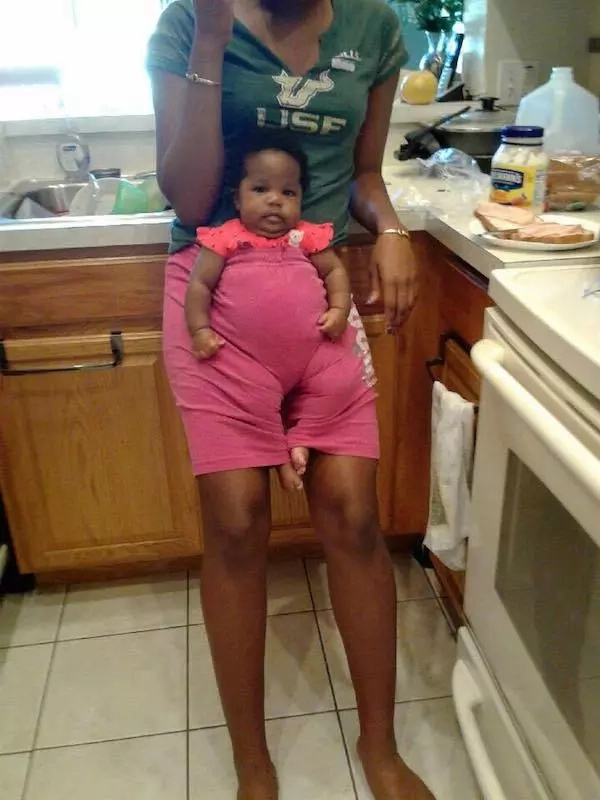 READ ALSO: Nigerian lady marries for the first time at 60 (photos)
J'ann needed to make a sandwich after her aunt Claudia Sorhaindo stepped out of the house briefly and leaving her to take care of her baby cousin.
At the same time, she did not want to lose sight of her baby cousin but their baby carrier was with a neighbor. As the pictures show, she solved this dilemma pretty quickly and the baby looked very comfortable.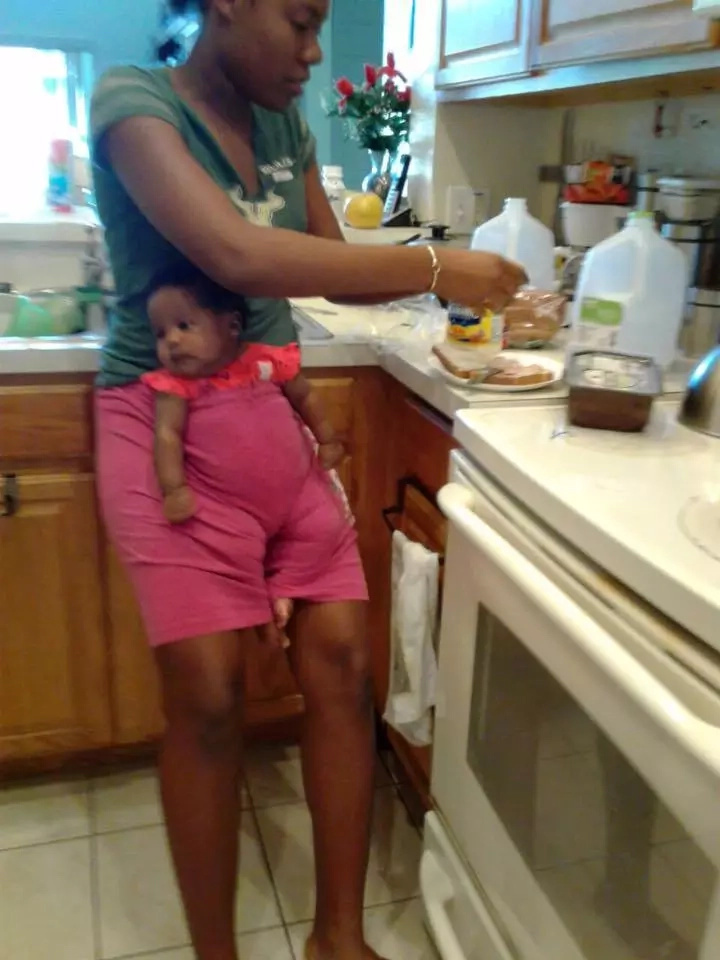 READ ALSO: See first photos of Janet Jackson after giving birth
Claudio returned and was so impressed by what she saw that she took some pictures and shared them on Facebook.
Her friends were equally impressed and her post has gone viral since, with many parents questioning why the idea hadn't occurred to them.
Check out Kevin Hart's funny comments on babysitting in the video below.
Subscribe to watch new videos
Source: Yen.com.gh