- Three brothers in Uganda are making millions of Ugandan shillings every year simply by growing cabbages
- Their main markets are in the local Gulu area in Uganda as well as in South Sudan
- Their entrepreneurial spirit has enabled them to support their families
Three brothers in Uganda have embraced commercial farming and are making millions of Ugandan shillings every year simply by growing cabbages.
READ ALSO: Gh@60 logo not plagiarized - Gh@60 Committee
40-year-old Difasa Webisa, 36-year-old Gimogo Mohamubi and 45-year-old Wambehge Kamilu do their commercial farming of cabbages in Gulu Uganda.
They started off in 2009 by leasing an acre of land for about half a million Ugandan shillings per year. With cabbage seeds, fertilizers and hard work, the brothers are now earning over 12 million Ugandan shillings with every harvest after every six months.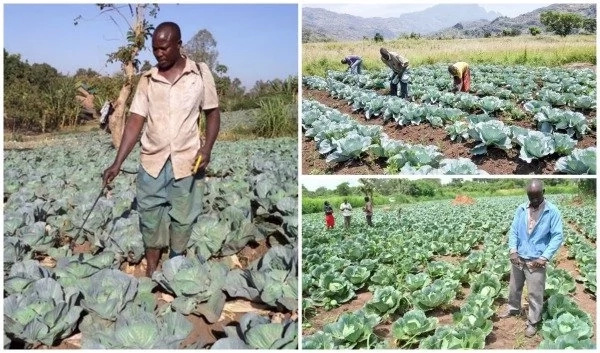 READ ALSO: Don't let pastors deceive you about rapture - Duncan-Williams
Their main markets are in their Gulu locality as well as in South Sudan. The venture has enabled them to support their respective families.
The brothers however face some challenges, including the conflict in Sudan as well as unpredictable weather patterns.
To learn more about cabbage farming on a commercial scale, check out the video below.
Subscribe to watch new videos
Source: Yen.com.gh