- A homeless man in Johannesburg has a very peculiar "living space"
- He has made a home out of a hole in a wall
- The man fits perfectly well inside the crevice
Since arriving in Johannesburg, South Africa, from his native King William's Town in Eastern Cape, Mayenzeke Shiyani has had a hole in the wall on Commissioner Street as home. These peculiar living arrangements have attracted a whole lot of people, who have come around to see this odd scene.
Shiyani comments he misses many things from his original home, including his two sisters, his mother, "and waking up to Morvite, Weetbix and Jungle Oats for breakfast."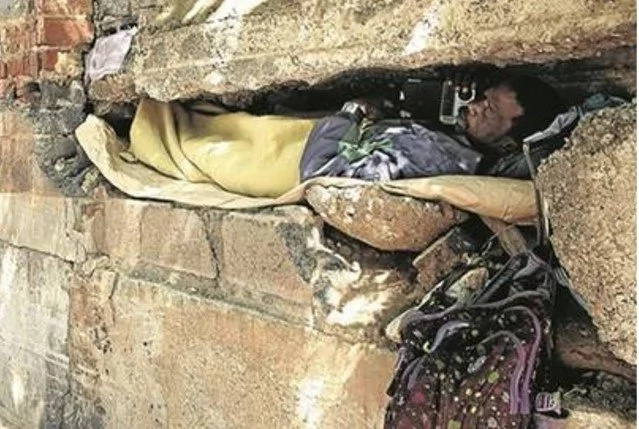 He now spends most of his time neatly tucked away inside the large cavity, which is long enough to hold him completely stretched out in a sleeping position. It is not very high nonetheless, only about two feet tall.
He does not leave his hole very often, only to wash himself, buy some food, or sit around to hear his favorite radio stations on the small transmitter device he always carries with him.
The hours he is normally away are between 2 pm and 6 pm. "I walk to the filling station with my two-liter bottle to fetch water to bath by the corner."
READ ALSO: 77-year-old man seen dragging a car by his neck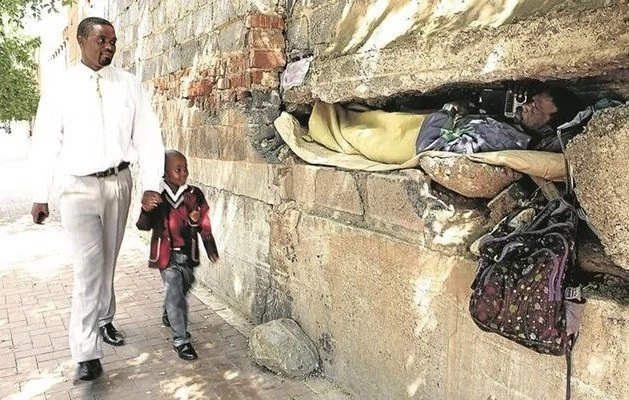 The only other few possessions he has are a digital watch, some fake gold bands, a backpack, his ID book, which he has filled with photos and a poster.
His present "chambers" may be quite humble, but Shiyani has the tiny space very neatly organized and clean. Many people pass him by but do not manage to see him, because the space is partially hidden behind trees, which gives him a relative privacy. "There are many homeless sleeping around the station," Captain Xoli Mbele, from the nearby Johannesburg Central Police station said.
READ ALSO: 74-year old man joins secondary but the reason why will make you smile
Shiyani claims he is a high-ranking clan member back in his hometown, and a "leader of soldiers", but has not made it clear yet what his intentions in Johannesburg are.
Source: Yen.com.gh