- 2-year-old conjoined who were separated walked out of the Kenyatta National Hospital (KNH) on Tuesday, February 14 for the first time
- The girls were dressed in red dresses, white stockings and red shoes ready for a Valentine's day treat
- This was their first time they walked out of hospital since they were admitted in 2014
Favour Karimi and Blessing Kathure walked out of the hospital for the first time since they were admitted in November, 2014.
READ ALSO: 6 years later, sextuplets recreate viral photo that made them famous. And it's AWESOME
Caroline Mukiri, their mother was overjoyed seeing her babies out of the hospital environment and thanked the hospital staff for their kindness, support and love to the girls.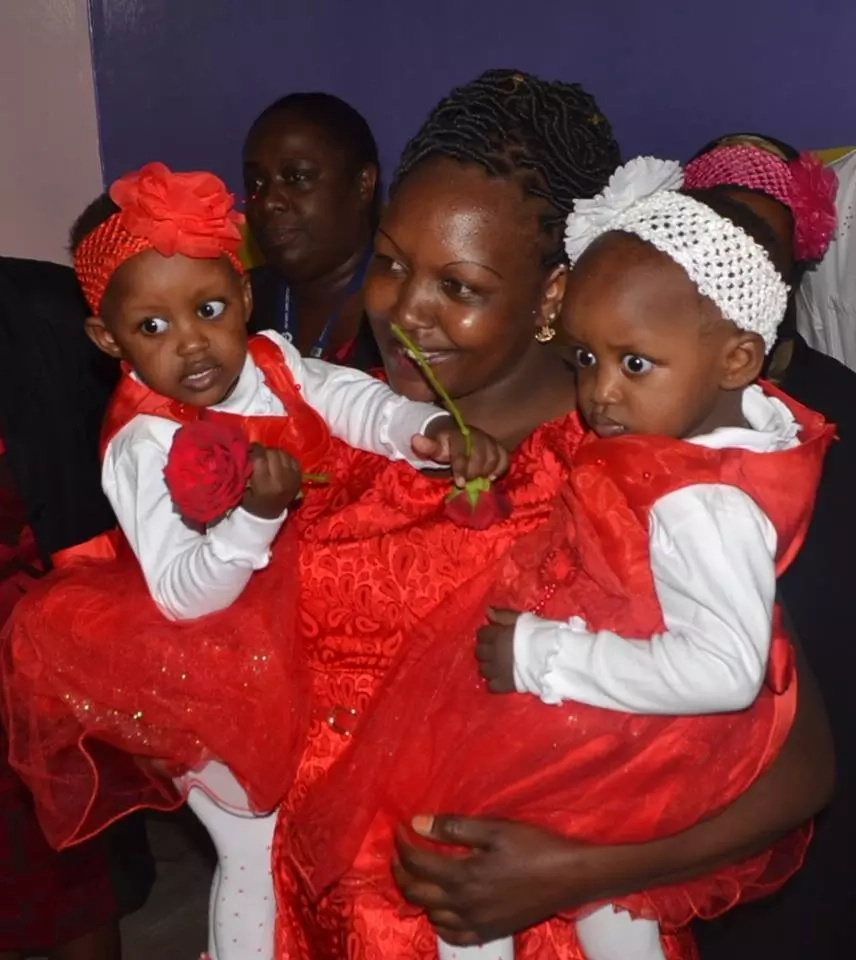 READ ALSO: This desperate letter of a mother who lives with a sick child will make you cry
They were treated to a trip at the Kenya Wildlife Services (KWS) animal orphanage on Valentine's day.
KNH CEO Lily Koros Tare presented the twins with a bouquet of flowers saying the babies were special to the hospital.
"The twins have made tremendous progress in their recovery under the close monitoring of doctors,nurses,nutritionists,physiotherapists and occupational therapists," read a Facebook post on the KNH page.
The girls enjoyed the environment away from hospital seeing caged animals and posing with animals.
The twins who were joined at the sacral region of the lower spinal cord were separated after a historic successful operation by a team of sixty doctors.
Watch a video below of the twins visit at the animal orphanage;
Source: Yen.com.gh