- Malawian Airlines has landed a flight operated exclusively by women in Dar es Salaam, its first ever of the kind
- Women oversaw all aspects of the flight, including cabin, cockpit, check-in, among others
- Its aim was to encourage women and girls to pursue aviation
Malawian Airlines landed a historic flight operated exclusively by women in Dar es Salaam, Tanzania on Thursday. The flight was the first of its kind for Malawi's flagship carrier.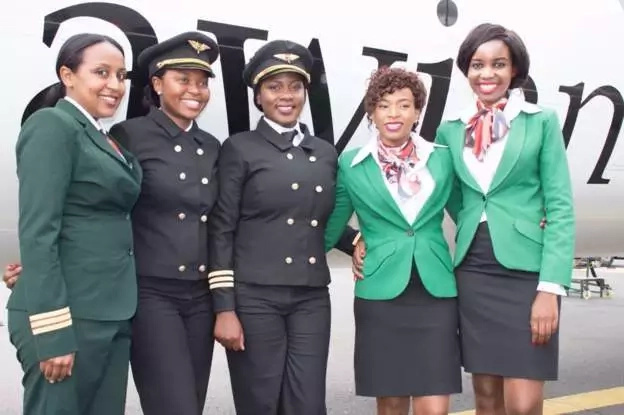 Women oversaw all aspects of the flight, which flew from Blantyre, including cabin, cockpit, customer care, check-in, ground handling and air traffic control.
The flight's cockpit was under the control of Malawi's first female captain, Yolanda Ndala-Kaunda, and her assistant, Lusekelo Mwenifumbo.
READ ALSO: Meet the young lady who became the best doctor in Ghana to save children's hearts, her story is an inspiration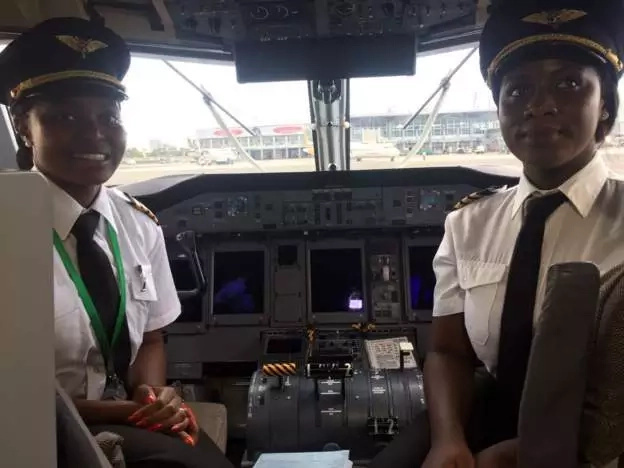 The aim of the flight was to encourage women and girls to take up careers in aviation and to change perceptions that only men can succeed in that field.
READ ALSO: Nurses go crazily angry and wildly storm Health Ministry to ask for postings
Speaking to reporters after the flight, Yolanda Kaunda said: "I have been flying for nine years. And in the nine years, I was the only woman in the flight bag, so for me I am really happy that there is someone else who can join me and [I'm] hoping that there will even more in the coming years."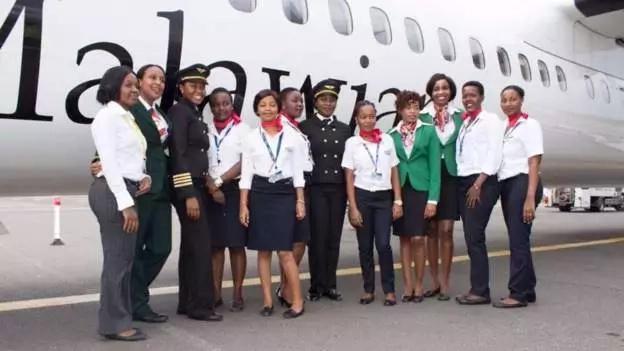 The Malawian government jointly co-owns the Airlines with Ethiopia's government, with the former holding the majority share.
Here is a video report of another all-female flight from India.
Source: Yen.com.gh