- A lady online has decided to shame her boyfriends in the most dramatic way imaginable
- She decided to carefully group her exes together and send them a parting message
Kenyan men today, despite the popular 'fisi' tag, have one major concern about their long term future - that they don't end up with somebody that's been with everybody.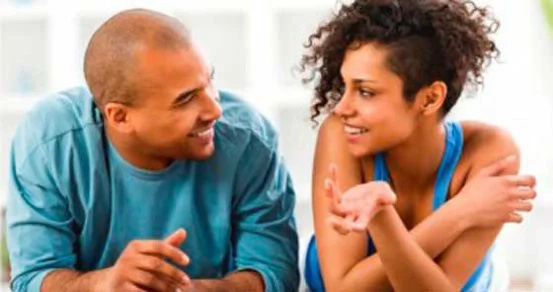 READ ALSO: VIDEO: John Dumelo is a greedy criminal - Chairman Wontumi
For ladies it might be a little different. If the guy is right, the past doesn't matter much. A Kenyan lady has taken to facebook to exhibit the fact that she is still on the search.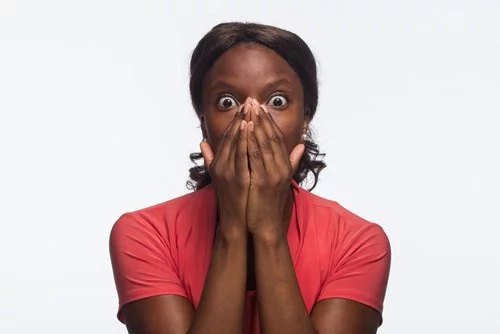 READ ALSO: Richest female singer dishes out 'GREAT' advice to women with SPONSORS
In a post accessed by YEN.com.gh, a user by the name Vybz Nashnadze (really?) decided to let the world know the guys she has been with from the day she decided to 'put herself out there'.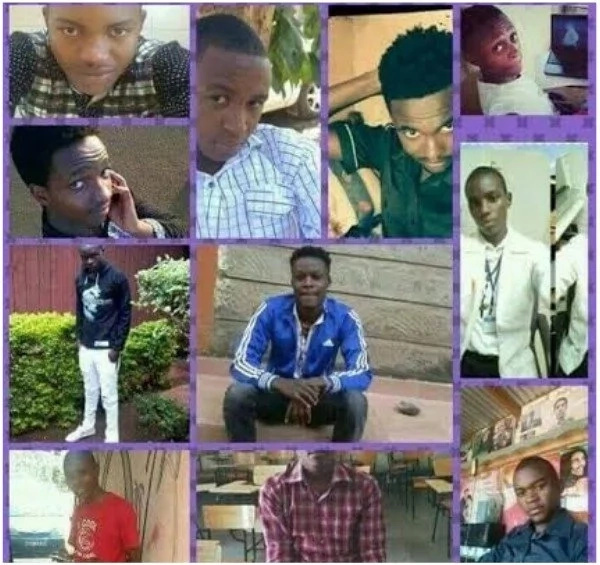 The lady, who is clearly still on the search, strategically cropped all photos of different guys who she tried to have thing with and failed. Her message was simple:
"U hv 2 pass thru wrong guys b4 u gt the right one. I will alwaz remember u guys," she captioned the photo.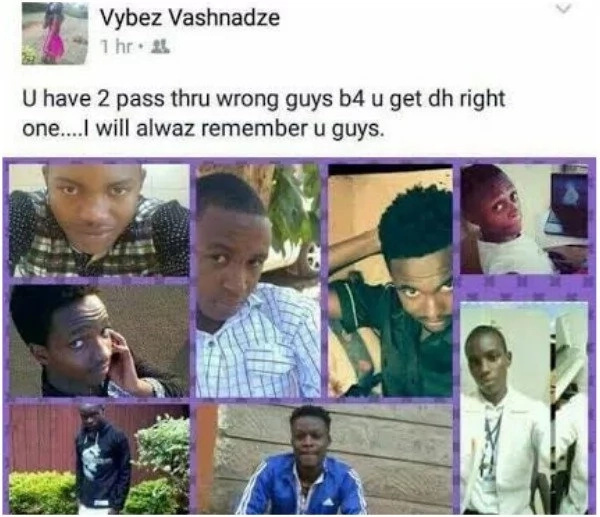 READ ALSO: Genius 20-year-old student is working on research project for NASA (photos)
The Zero chills lady clearly has been busy looking for Mr. Right. And she is still at it. The burning question is, has any of these 'wrong ones' seen this?
Source: Yen.com.gh