- Chioma Okwara, an immigrant from Kenya, became a medical doctor and a resident of the USA
- She decided that she had to become a doctor after her younger brother died from not receiving proper medical care
- She will receive her doctor's degree in June and was offered a position at Brigham and Women's Hospital in Boston, USA
Chioma Okwara knew that she had to become a doctor after her 9-year-old brother suffered a car crash and died as a result of not getting proper medical treatment he needed.
Click here to get the latest news in Ghana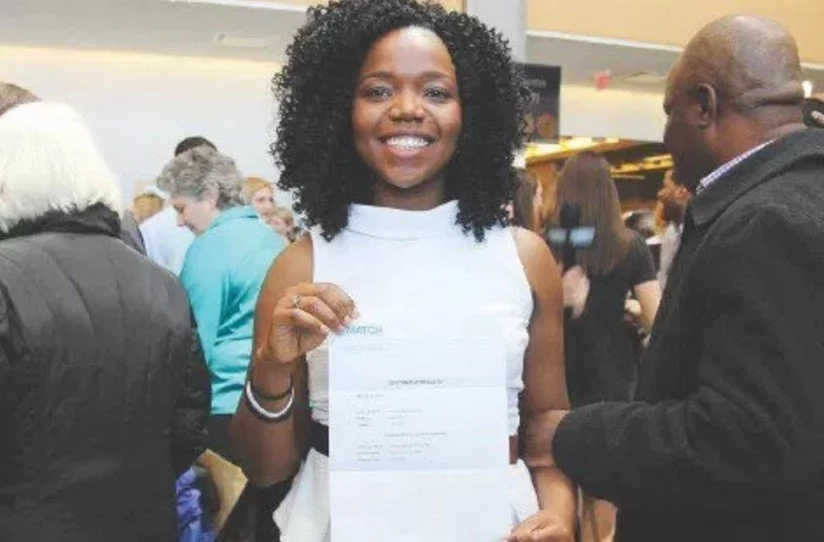 Now 27-years-old, Okwara said: "In medicine, I found a reason to keep going."
She said: "It was this hope that there was something I could do about it, that I could keep someone from going through what I went through. That hope is what kind of propelled me towards medicine."
READ ALSO: Photos: Mahama meets Jesse Jackson in US
Her family moved to the United States where she earned her bachelors degree at UMass Boston. After graduating she worked at the National Institutes of Health in Bethesda, Maryland.
Now Okwara is back at Umass Medical to finish her doctor's degree, which she should be finishing in June.
Now Okwara is applying for residency in the US travelling across the country to find a job.
She said: "I always kind of believed God leads me to the places I need to be."
READ ALSO: Bibi Bright fends off "campaigning for position" rumors
When she received a letter that told her that there was a place for her at Brigham and Women's Hospital in Boston she was filled with joy.
Okwara stated: "I'm going to be working with some of the brightest minds in medicine. It's going to be a great opportunity to learn a lot of things, but I also know it will be challenging."
Subscribe to watch new videos
Source: Yen.com.gh