We all felt the joy of learning about the arrival of a baby! It seems, this news is one of the happiest ones we ever get to know in our lives!
A hilarious video hs recently became a hit on the Web, showing the wonderful way a Texas woman named Angela celebrated a pregnancy with her husband.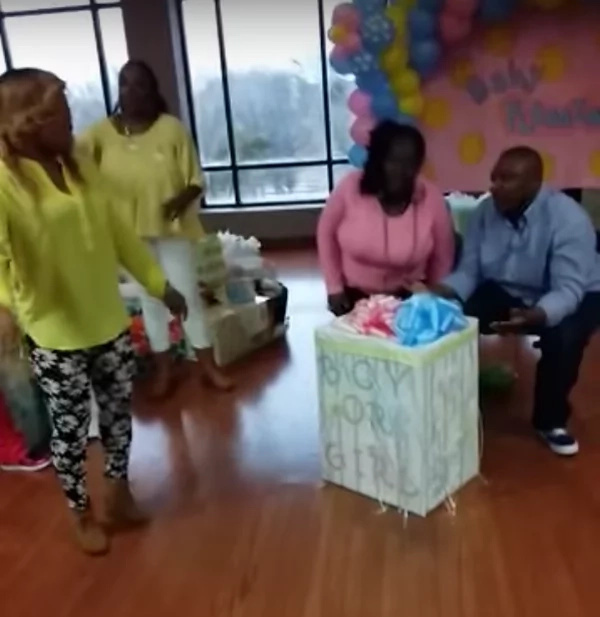 READ ALSO: Photos: Akufo-Addo meets Princess Anne at Flagstaff House
Angela trusted her friend Tiniki with the card which would reveal the gender of her child and gave her a camera to document the entire event.
SCROLL DOWN TO WATCH THE VIDEO
Usually, such such reveals are quite simple: a blue balloon means the baby is a boy, a pink balloon means the baby is a girl.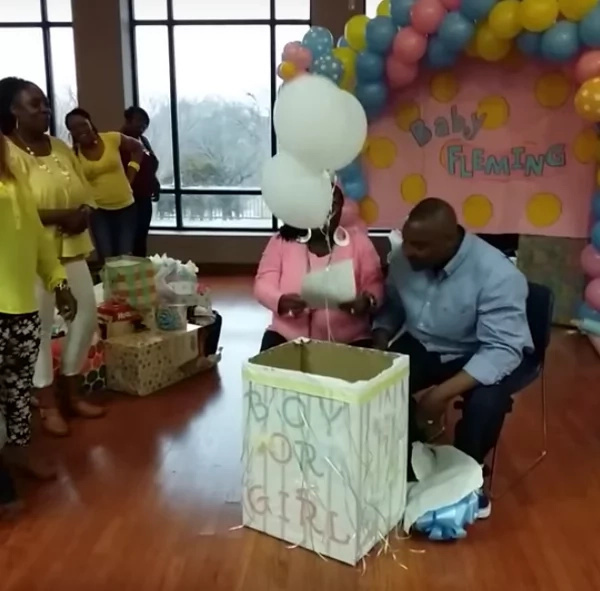 READ ALSO: Tired of monochromatic black dolls, woman designed a highly successful line of diverse styles, hairstyles, and shades (photos, video)
However, Tiniky decided to approach this in a creative way. Out of the box came three white balloons!
The note revealed that the three balloons represented two miscarriages that Angela and her husband had had previously while the third represented their baby to come.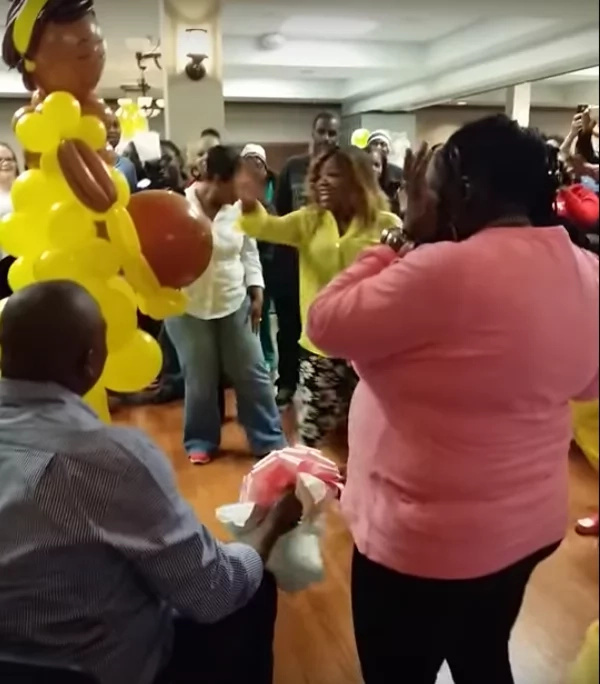 Soon, Tiniki brought out a tall balloon sculpture of a woman complete with a belly. Inside it, there was a bunch of colored balloons which will reveal the real gender of the baby.
Angela steps up to puncture the belly and soon, she and her husband celebrate the good news that they will have a baby daughter!
READ ALSO: Jackie Appiah channels her inner Angelina Jolie in new stunning photo
SOURCE: Shareably.net
Source: Yen.com.gh