- Christy Befera met Frank Befera on 'WhatsYourPrice.com', a dating site where men place bids to go on date with the women they like
- Frank instantly liked Christy, though he thought she was way out of his league. But he wanted to give it a shot, so he paid US$100 (GHC420) to go on a date with her
-Christy also liked Frank. She agreed to go on a date with him. However, all she wanted was the money to take care of her utility bills.Then the unexpected happened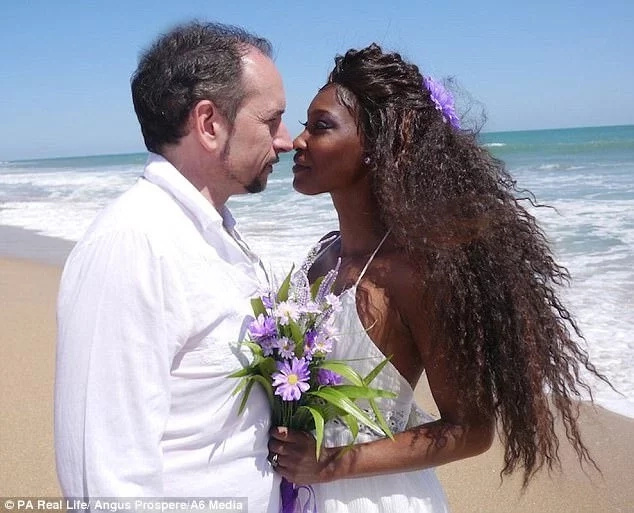 When Christy Befera and Frank Befera met on 'WhatsYourPrice.com, none of them ever envisioned their lives together as married couple. They were each looking for completely different things as at the time of their encounter, and marriage was not part of the deal. How comes they got married?
READ ALSO: CitiFM's Nana Ama Asante calls Kumasi a "lawless place", and Kumasians respond with a vengeance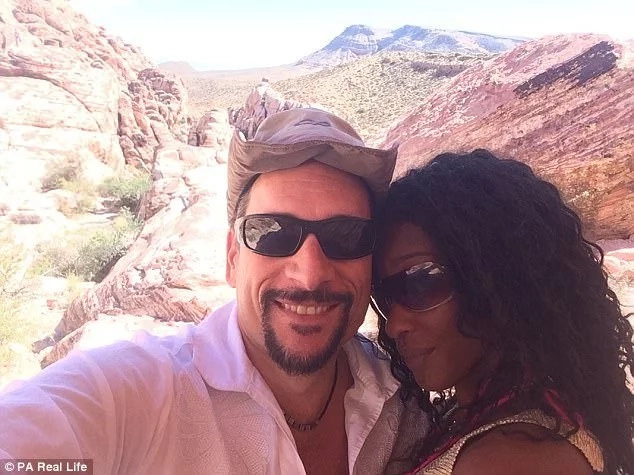 Christy Befera, 42-year-old woman from Winter Garden, Florida, US, got married to Frank Befera, a 47-year-old IT guru, in a romantic ceremony in Florida beach, US.
The couple exchanged vows at a relaxed and intimate ceremony in front of family and a few close friends.
"We had the perfect day and we never could have imagined that this relationship would develop the way it did, but we're really happy. I am so glad I can share my life with someone like Frank," says Christy.
Their relationship reportedly kicked off in February 2014, when Christy, who had been single for eight months, signed up to the dating website. She was interested in finding a boyfriend, but mainly because she wanted some cash to take care of her utility bills.
READ ALSO: Nollywood actress Modupe Oyekunle dies during childbirth, baby survives
"I wasn't looking for anything in particular. I thought if I met someone awesome, it would be great, but if I didn't, it would mean I could pay a few bills and have a few nice evenings. For me, it was a win-win situation," she says.
Meanwhile, Frank had been single for about a year. He says he heard about 'WhatsYourPrice.com' on a relationship radio show called Connections.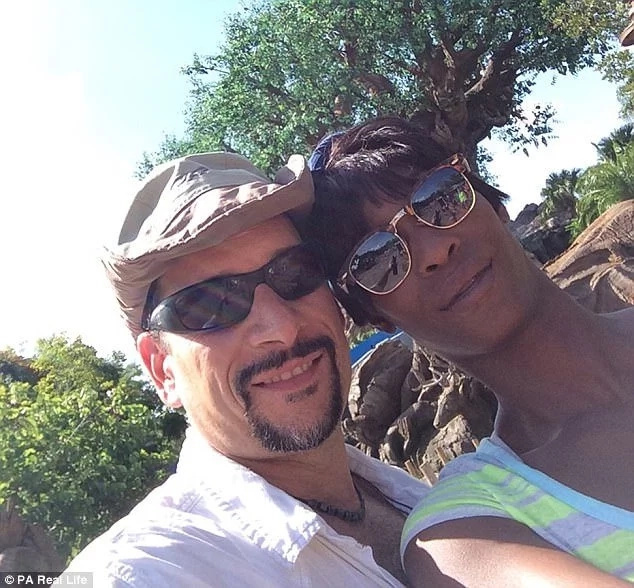 When he signed up, he noticed Christy's profile and was instantly attracted to her. He then placed his bid of US$100(GHC420) to take her out on a date. He, however, never expected her to accept.
"She was beautiful and I thought she was out of my league, but it was worth a shot," says Frank
Luckily, Christy also felt the same and agreed to go out on a date with Frank at the cost of US$100 (GHC420).
After chatting online for a few months, the couple eventually met for the first time in April 2014 at a restaurant in Winter Garden, Florida, where they enjoyed a meal and a few drinks.
Frank even took Christy to a piano bar, where he reportedly charmed her with a song called 'Do I,' that he had written specially for her. They had a great time together.
"It was an awesome night. I didn't mention the money until the end, as I didn't want her to get the money. I wanted to decide she didn't like me and leave. It gave me a chance to charm her," says Frank.
READ ALSO: Men, beware! This 'red hot' woman quit her job to become auto mechanic wearing red stilettos (photos, video)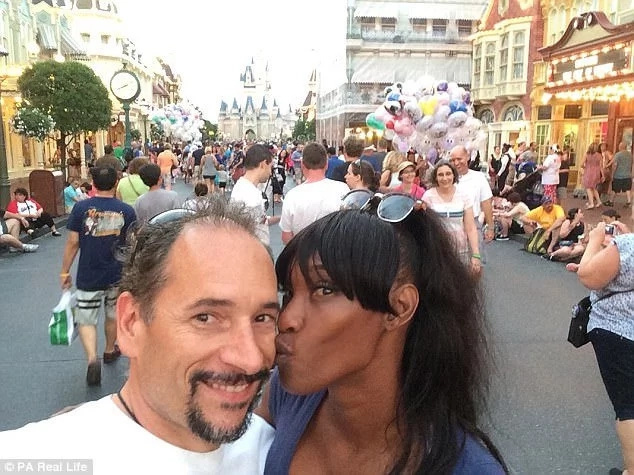 Frank then went away on business for a month, during which Christy says she had two other dates. But none of them made her forget about Frank.
"None of my other dates compared to Frank," she says.
When Frank returned, they decided to have another date. The two realised there was a real connection between them.
A month later, in June 2014, Christy opened up. She told Frank she was in love with him, after which they made their relationship official.
"We were a bit older, so we didn't want to rush anything, but we felt very comfortable with each other quite quickly," she says.
Frank adds that both of them had been in hard relationships before.Therefore they needed to work through a few issues first.
READ ALSO: Kwaku Sakyi-Addo quits Chamber of Telecom
"We took it slow, but once I got to know her, I decided I wanted to escalate the relationship," he says.
Soon he popped the big question in a surprise move. She warmly accepted the proposal, paving way for their marriage ceremony.
Frank eventually introduced Christy to his family. They were never scared of telling everyone how exactly they met each other.
"We love telling the story of how we met. We tell it to everybody. At times we do get some funny looks," says Frank.
And with the wedding now behind them, there is not turning back. They are now hopping to start a family.
READ ALSO: See 9 photos the richest female singer absolutely slaying it in all white
Watch video of coupe share their love story:
Subscribe to watch new videos
Source: Yen.com.gh