- An obese monkey in Thailand has gained internet notoriety
- He gorges on food offered by tourists and weighs twice as much as normal monkeys
- Wildlife officials have transferred him to a "fat camp" to lose weight
An obese macaque monkey living around a Bangkok market in Thailand has gained internet notoriety.
The macaque, nicknamed "Uncle Fatty" weighs a whooping 15kg, twice as much as normal macaques his age.
He has a large distended stomach and gorges on food offered by tourists, usually maize, milkshake, watermelon and noodles.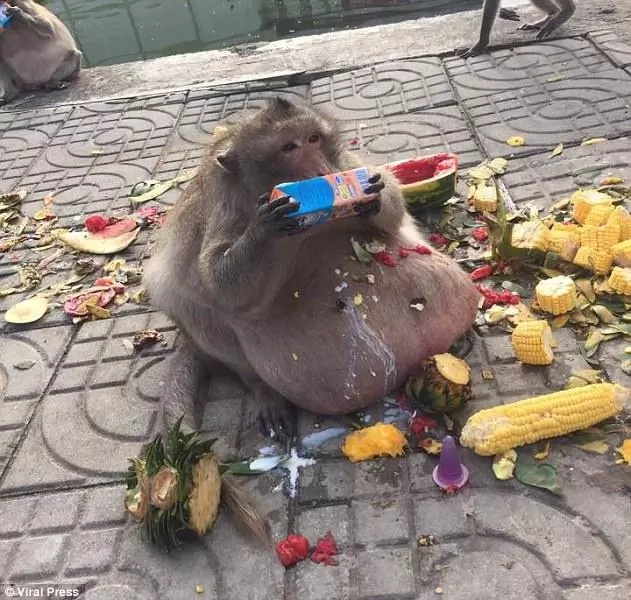 Tourists and visitors to the market grew concerned about his weight and alerted local wildlife officials.
Officials from a local monkey conservation group known "Monkey Lovers" captured him and took him for health checkups.
READ ALSO: Farmer batters huge 4.5m python to death after it swallowed his goat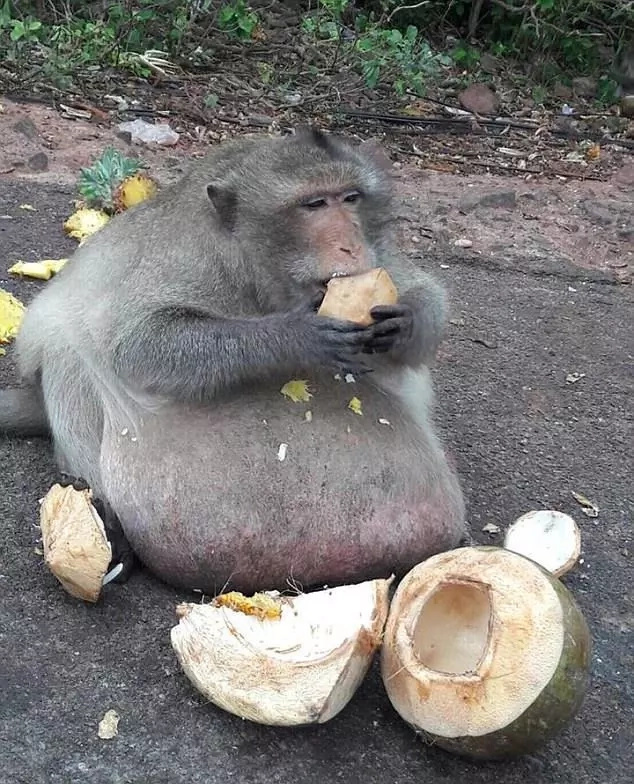 One of the officials, Kawinoat MongKholte chaphat, told local reporters that the macaque is not sick but is just fat.
READ ALSO: Man, 60, has supported his family for over 40 years despite his disability
Kawinoat said: "Uncle has got fat because he has just been eating everything that people give to him. He's not sick, he just needs help. He likes eating and there are lots of visitors and tourists who give him food all day."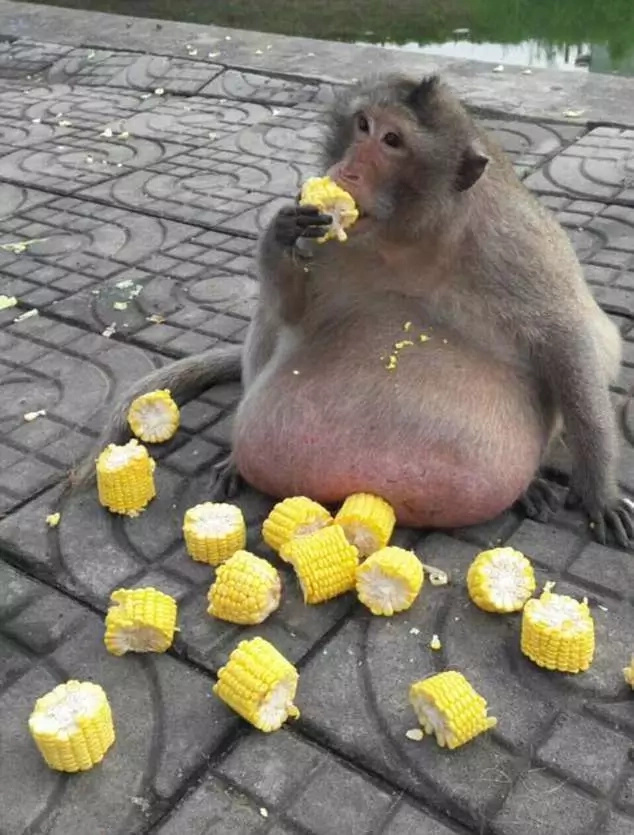 Wildlife authorities have reportedly transferred the macaque to a wildlife rescue center, which some refer colloquially to "fat camp," to lose weight.
He will reportedly be put on a strict diet and be encouraged to run and swing in the trees with other macaques to keep fit.
READ ALSO: Lovely! Abraham Attah shows off his mother in chummy photo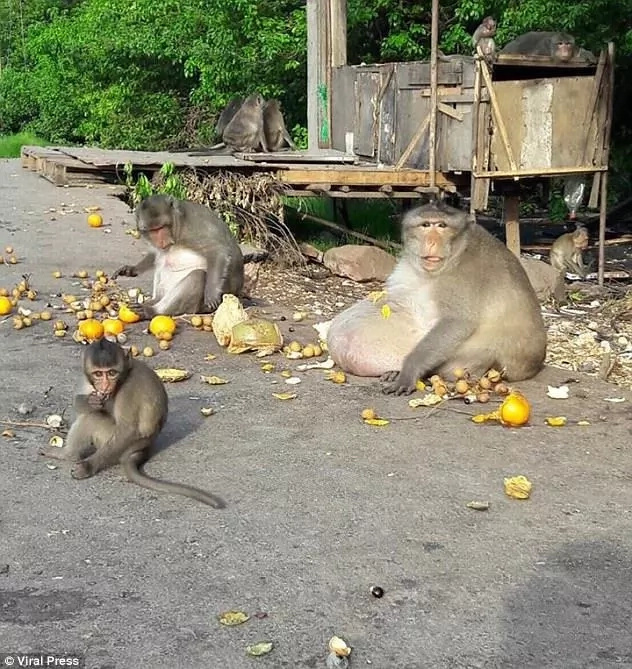 See more in the video below.
Source: Yen.com.gh