- A South African family literally gets down at a graduation
- The new graduate is seen dramatically going through the traditional Zulu hunting dance
- The video has gone viral online
A video of a rapturous South African family dancing at a graduation has gone viral online.
It was posted on the Facebook page of the SANTS Private Higher Education Institution, which is based in Pretoria, on April 29.
In the video, a man is first seen "calling out" the new graduate in loud and enthusiastic Zulu chants as the rest of the family joins in.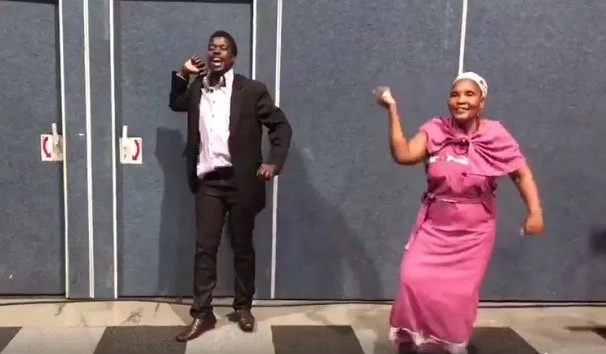 As calls for the graduate to celebrate grow louder, she emerges and takes center stage. Members of her family urge her on as they all dance together.
The girl is then seen dramatically executing the traditional Zulu hunting dance, raising and stamping her feet on the floor.
She then falls back on the floor in a gesture symbolizing vanquishing the enemy, in this case, completing her studies.
READ ALSO: Actress, Maame Serwaa finally completes SHS; gets CRAZY surprise from Kumawood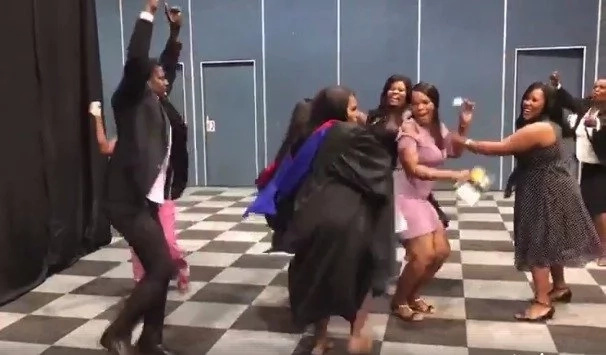 The video has racked up a staggering 560,000 views so far as well as thousands of likes, comments and shares.
Many congratulated the girl while remarking on how happy the family is. One commenter, Taponeswa Muza, said: "When you are the only one who knows where your God has brought you from. And you can't help but praise him. Congrats graduate. God is good."
READ ALSO: Thoughtful son takes his mother to prom for this heartwarming reason
Another one, Violet Jewels, said: "Culture!!!! Celebrate darling!! The ancestors are proud of you!! You have carried them with you into spaces they could have never imagined!"
Watch the heartwarming video below.
Source: Yen.com.gh