- Tyler's biological dad died in a grisly motorbike accident
- Chris, who he now calls father, picked him up and took him to school
- Now he has graduated and is set to join college on full scholarship
- Everyone is proud of him, including his teachers, and here is why
Tyler was a freshman when his real father reportedly passed away in a fatal motorbike crash. The news devastated him. He never knew he will ever finish school thereafter. But he was wrong.
His new father, Chris, picked him up and made sure that his education was taken care of. He has now graduated from high school and even received full scholarship to college. Nobody saw this day coming, except Chris, who strongly believed in Tyler's abilities.
"I knew you were going to make it. I am very proud of you! The journey has just started and the future looks great," Chris told Tyler as the two emotionally embrace each other.
READ ALSO: Website publishes letter from broken-hearted and hurt ex of Stonebwoy after his wedding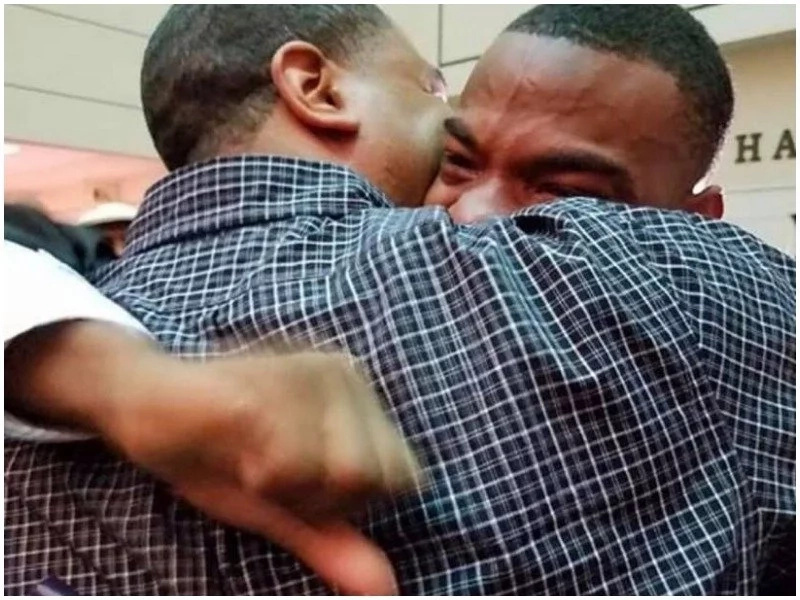 PAY ATTENTION: Get snappy news on the go on the YEN mobile app
A touching photo of the two embracing each other was shared on social media by one Desiree Pete, Chris' sister-in-law and everyone immediately fell in love with it.
"This is so special. As your principal, I am so proud. Now you are ready to face the world young man," commented Kimberly Harris-Little.
READ ALSO: Don't credit Tetteh Quarshie with first cocoa pods to Ghana - Historian
Several other Facebook users shared the photo. Others remarked it was proof that when you have someone who believes in you and supports you, then you can achieve great things.
Read some of the social media comments below:
READ ALSO: Meet the "new" biological children and partner of Nii Odartey Lamptey
Watch video of related story:
Subscribe to watch new videos
Source: Yen.com.gh