- A Ugandan single mother takes care of her special needs daughter
- The daughter was affected by meningitis
- The mother has raised her against all odds
45-year-old Mary Tusiime from Kyengera, Uganda, is the embodiment of a mother's love and dedication.
Her daughter Josephine Nakandi, 19, needs special care. A bout of meningitis when she was six years old left her unable to walk and do much for herself.
She has no control over her bowel movements and has to be cleaned up frequently. To make matters worse, both she and her mother are HIV-positive and have to take ARVs.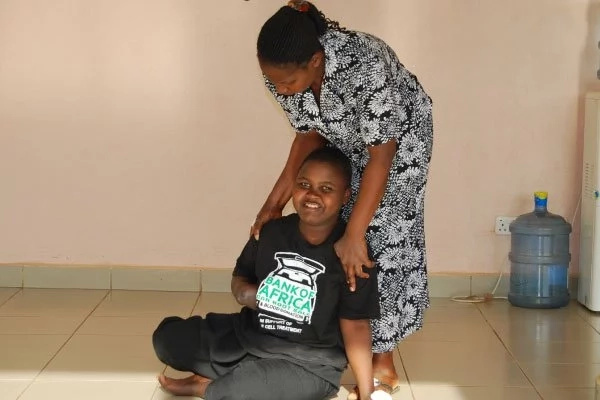 In an interview with Daily Monitor, Tusiime recounted the difficulties she has gone through with her daughter over the years.
She said: "Renting has been a challenge. Because my daughter soils herself, the other tenants quarrel that she will make their children sick."
READ ALSO: Budding actress, Nana Akua Addo claims Ghanaian designers have no identity
Tusiime continued: "Since taking care of Nakandi is a fulltime job, I am not gainfully employed and getting the monthly rent is a struggle."
She added that Nakandi has to also take seizure medication to prevent seizures that can turn life-threatening.
PAY ATTENTION: Get snappy news on the go on the YEN mobile app
She appealed to well-wishers to help her start a business selling sandals. She hopes to raise enough money to buy a wheelchair for Nakandi since she has become too heavy for her to carry around.
Praying for Tusiime and her daughter! Watch a related video below.
Subscribe to watch new videos
Source: Yen.com.gh