- A brave woman removed a huge python from a road in Brazil
- Her action stunned men who were still wondering how to deal with it
- The video has gone viral online
A video has surfaced online showing a woman in Brazil bravely picking up a huge 7ft (2.1-meter) python from a road.
The massive serpent had brought traffic along a Rio de Janeiro road to a standstill as motorists, who were mostly men, gathered around it.
As they were still figuring out how to remove it, the woman is seen fearlessly walking up to it and picking it up with her bare hands.
Click here for the latest stories in Ghana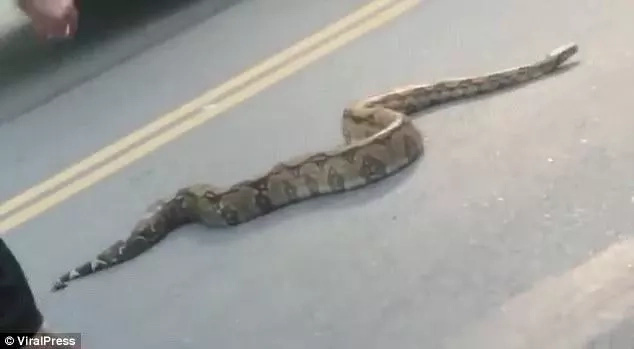 The motorists were clearly stunned. Even more incredibly, the woman posed for pictures with the deadly reptile wrapped around her arms.
The unidentified woman later reportedly released the beast into the bushes on the side of the road.
READ ALSO: Black Stars slip one step on FIFA ranking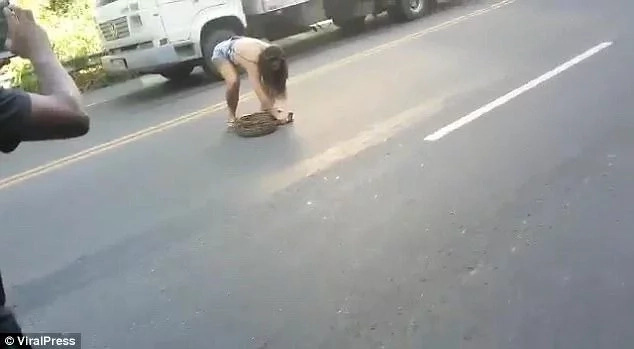 Paulo Vincent, the onlooker who filmed the incident, said: "The reaction has been 'woah, what a brave woman' while the men waited for the problem to be solved in another way."
READ ALSO: Man caught trying to plant charm in a girl's house
He added: "I think the men were deliberating whether to use a stick or call a specialist service."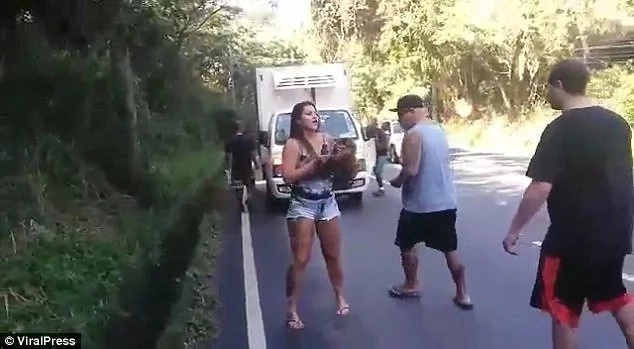 Watch the video below:
Subscribe to watch new videos
Source: Yen.com.gh