- For many widows, life after the loss of their husbands mean vulnerability, abuse, desolation and years of uncertainty.
- This is the distinct situation Florence Alal, a 68-year old widow from Uganda found herself after the death of her husband five years ago.
Prior to her husband's death, Alal was only a housewife who contributed little or nothing to the family's earnings. At the time, her late husband was the family's sole breadwinner.
She was compelled to step in and take charge of the family - including providing for virtually all needs.
With no formal education, she was compelled to venture into small-scale farming with hope of growing to a seasoned farmer in due course.
PAY ATTENTION: Get snappy news on the go on the YEN mobile app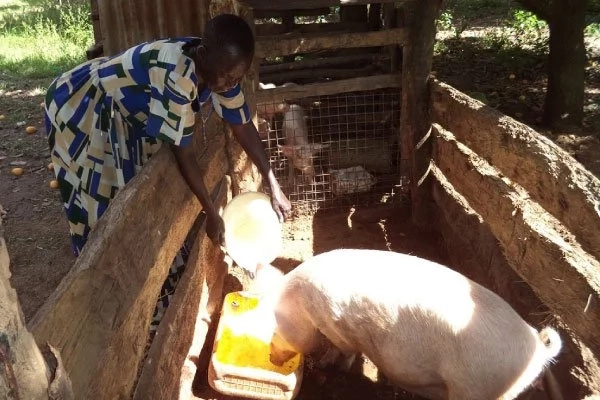 According to the Daily Monitor, Alal uncovered that she begun growing jack fruits, from which she expanded to pig and chicken rearing from her savings.
READ ALSO: Police arrest nine in Kumasi for selling prohibited drugs
Five years later, the mother of 10 expanded her farm, culminating to a large scale farmer earning millions from farming.
The enterprise has since turned around the family's fortunes, aiding the construction of a two-bedroom house for the family, connecting piped water and even paying school fees for her children and grandchildren.
Watch related video:
Subscribe to watch new videos
Source: Yen.com.gh