- Two young siblings are seen catching snakes in a viral video
- They reportedly catch them for a living
- The video appears to have been taken in Cambodia
A scary video has emerged online showing two young siblings risking their lives to catch snakes, reportedly to later sell them.
In the video apparently taken in Cambodia, the brother and sister are first seen grappling with a giant python.
The little girl is seen pulling the python that had wrapped itself around her brother off him.
PAY ATTENTION: Get snappy news on the go on the YEN mobile app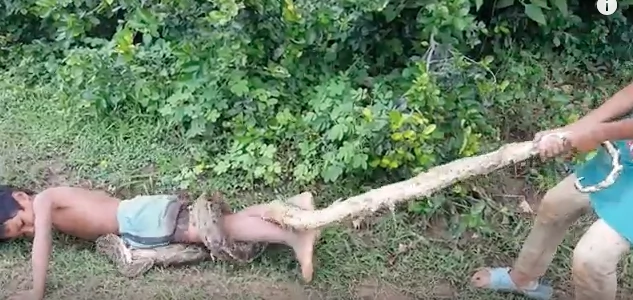 The small boy is then seen calmly holding the python by its head and carrying it for several meters down the ground.
The girl then starts digging, apparently in search of another snake. They eventually pull one out of hole.
READ ALSO: Brave woman stuns men by removing 2.1-meter python that was blocking traffic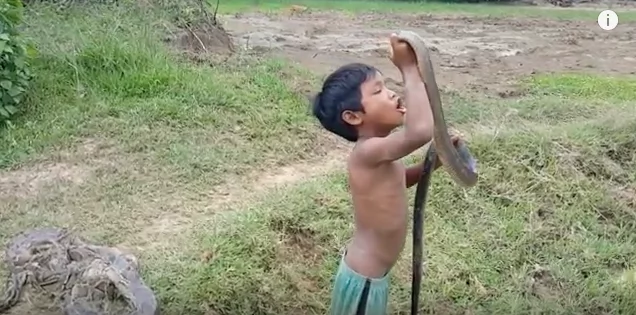 Incredibly, the boy holds the second snake quite close to his face and starts playing with it. The two then catch a third snake.
READ ALSO: Ghanaian born soldier receives historic appointment by Queen Elizabeth II
The video has gone viral online. While some commenters have remarked on how brave the siblings are, others have expressed sadness that they have to risk their lives to make a living.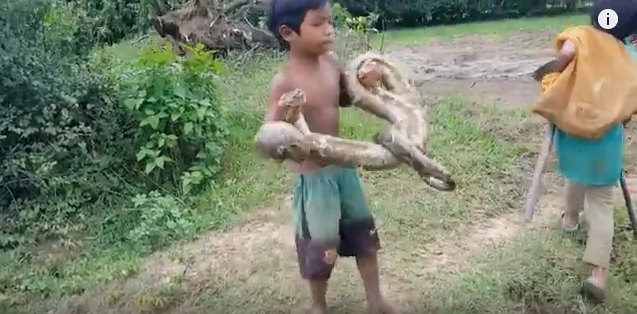 Watch the video below.
Subscribe to watch new videos
Source: Yen.com.gh