- Caden Benjamin has Prader-Willi Syndrome
- It makes him constantly hungry and he never gets full when he eats
- He weighs 90kg
A 10-year-old boy in the Mpumalanga province of South Africa is battling a rare condition that makes him constantly hungry.
Caden Benjamin has the Prader-Willi Syndrome, which experts say affects around 20,000 people around the world and is incurable.
According to his mother Zola, Caden eats anything he lays his hands on, sometimes even toilet paper.
PAY ATTENTION: Get snappy news on the go on the YEN mobile app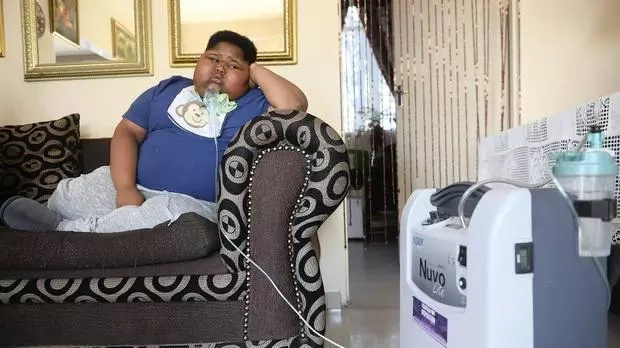 In an interview with The Saturday Star, she said: "Actually, he'd eat any paper he would find in the house. If there's nothing for him to eat, he'll scrape together the dirt he finds on the floor and eat that."
Caden now weighs 90kg, which is too heavy for his age. As a result, he has difficulties breathing and moving around. Doctors had to perform a tracheostomy to enable him to breathe through a tube inserted into his windpipe.
READ ALSO: Tracy Boakye admits dating Ernest Opoku when she started her acting career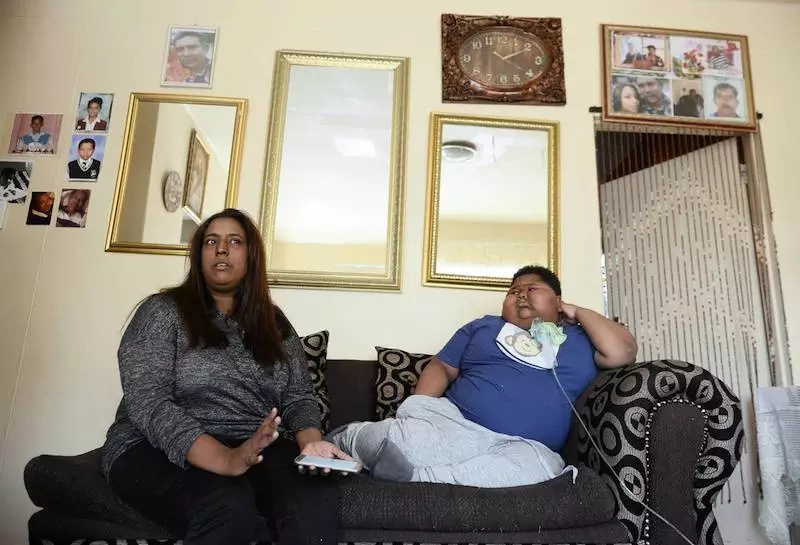 Doctors advised Zola to place her son on a strict diet. She said she has to lock all kitchen cabinets to make sure Caden doesn't eat more than he should.
READ ALSO: Couple welcomes miracle twin babies
The condition also causes Caden to suffer depression and mood swings, to the extent that he physically attacks his mother sometimes.
However, Zola has not given up hope that her son would one day be normal and play with other kids.
Watch more about him in the video below.
Source: Yen.com.gh