- Teen who suffers from mysterious brain diseases has been on chains for over 10 years
- His family took the decision to tie him up because he was in the habit of disappearing
- The parents claim they haven't been able to afford the boy's treatment
A 17-year-old Chinese teen who suffers from a mysterious and life-crippling brain disease has reportedly been on chains for nearly 10 years.
The sick kid, identified as Yang Jie from Yanghe village, was born with abnormal brain. His parents say though he can walk around, he has serious learning difficulties.
The decision to tie him up with chains was reportedly arrived at by his grandfather after Yang started vanishing from home. The family was also worried that he could hurt himself.
READ ALSO: Sad! Little boy has rare condition that causes his hand to swell to 5 times its normal size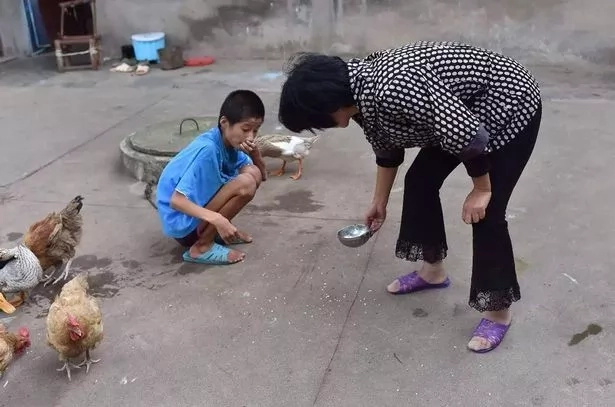 READ ALSO: Miracle baby who weighed just 340g at birth and had 1 percent chance of survival is now a teenager
Unfortunately, the boy's parents are extremely poor and have not been able to afford his treatment. It remains unclear what the future holds for him under his current condition.
READ ALSO: Adorable! One-in-a-million black and white twins are starting secondary school
For now, the troubled family can only pray and hope that a miracle will happen some day soon and Yang will get well.
Watch video of a related story below:
Subscribe to watch new videos
Source: Yen.com.gh