- Video of two pythons squaring it out over mating rights excites social media
- The giant male pythons can be seen twisting and turning each other
- Footage was shared on Facebook page of the Lake Macquarie Snake Catcher
A thrilling footage of two giant diamond pythons squaring it out over mating right has surfaced and people can't get enough of the free entertainment.
The video, which was posted on Lake Macquarie Snake Catcher Facebook page, shows the two giant males twisting and turning each other in a brutal battle over female.
"They were fighting for an exclusive right to mate with a potential female in the area. Whoever loses the fight has no choice but to leave and the winner becomes dominant male," explains Colin Shoemark, administrator of the Lake Macquarie Snake Catcher Facebook page.
READ ALSO: Photos of female Kenyan body builder that will leave you very confused about her gender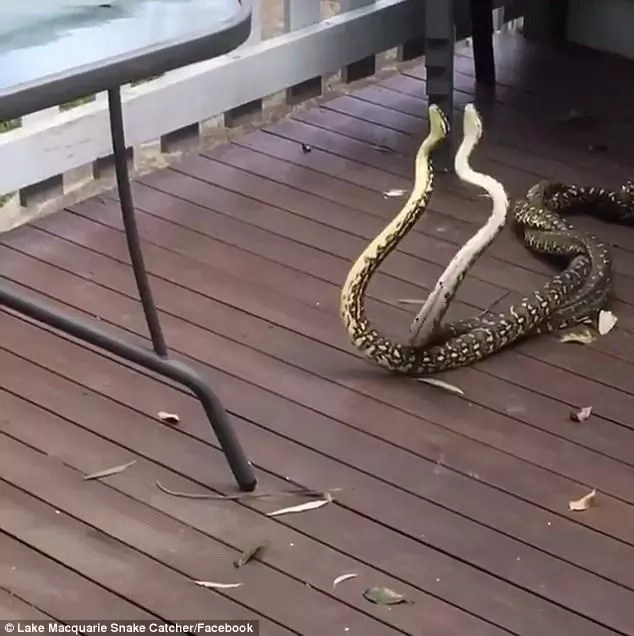 READ ALSO: Sad! Mother, 34, dies of rare condition moments after giving birth to 3 bouncing baby boys
A lady, who goes by the name Kelly Cox, is one of those who witnessed the fight first hand. She initially thought the two snakes were mating. But clearly she was wrong.
"My dog, Milly, was not very impressed by the fight, but for me it was awesome to see such a rare spectacle," says Cox, who stays not far from where the battle was unfolding.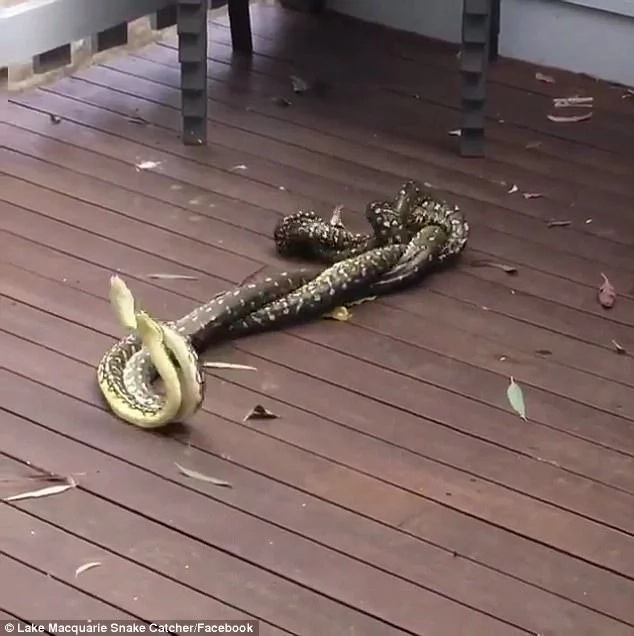 It is not yet clear which of the two bulls carried the day, even though the match attracted quite some viewership.
READ ALSO: Real Madrid star Cristiano Ronaldo poses with new Ferrari F12 TDF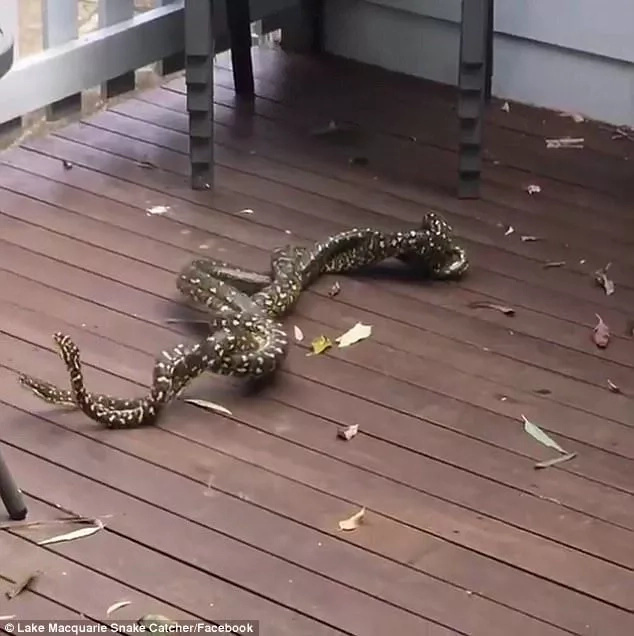 As of today, some 127,000 people have watched the recorded battle, which has also been shared over 1,370 times.
Video below shows how the two pythons settled their scores:
Subscribe to watch new videos
Source: Yen.com.gh